Peek & Cloppenburg s.r.o.
The Peek & Cloppenburg Group, with headquarters in Düsseldorf and Vienna, is one of Europe's leading fashion retailers with over 160 stores and around 15,000 employees in 15 countries. In addition to the P&C stores, the Group also includes the men's outfitter ANSON'S and the online stores in Germany, Austria, Poland and the Netherlands. We are number-affine & trend-conscious, visionary & traditional, strategic & hands-on, ambitious & helpful & so much more.
Why working at P&C
As an international fashion company, we offer you an open work environment, varied tasks and flat hierarchies with options to showcase your individual creativity. We see ourselves as a team of different personalities with commitment towards and passion for our products. We value and encourage individual ambitions, while also keeping in mind the motto: we work together for each other. Welcome to P&C!
How do we work?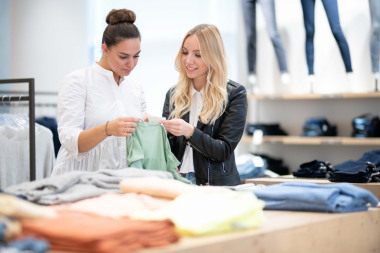 Everyone who works at P&C soon comes to appreciate our distinctive blend of collegiality and hands-on mentality
We work together with dedication and passion. Team spirit is just as important to us as high performance, individual commitment and willingness to take on responsibility.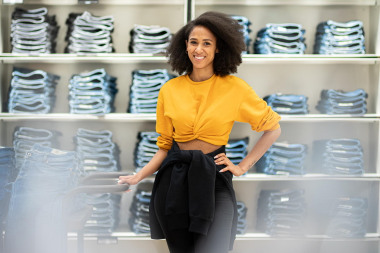 We offer a diverse program
Fantastic personal development and mentoring opportunities, networking possibilities, as well as benefits that go far beyond professional training and your salary. They include an employee discount, free public transport and a wide range of culture and health offers.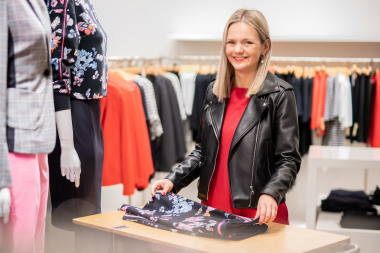 Diverse tasks, great responsibility and flat hierarchies
P&C is a very attractive employer in a dynamic sector. Regardless of which program you opt for, starting work at P&C offers you a wide variety of development opportunities and career prospects at all levels.
Benefits
FURTHER EDUCATION
Education and development of our employees is of great importance to us. This is why we discuss individual career plans, encourage studies or promotions alongside a career, and offer exciting seminars via our in-house academy.
EMPLOYEE DISCOUNTS
The passion for fashion is what connects P&C the most with its employees. That is why we offer every employee attractive discounts on purchases in all our stores.
INDIVIDUAL CAREER PLANNING
Every employee is important to us. We help in individual career path planning, we support personal development, we conduct, for example, periodic interviews with the HR department.
Who are we looking for?
Peek & Cloppenburg s.r.o.
---
Peek & Cloppenburg s.r.o.
---
Peek & Cloppenburg s.r.o.
---
The recruiting process
Receiving and reviewing the documents
We received your documents, now our recruiters will review them.
Feedback will be given after approximately 10 business days
Our recruiters will give you feedback on your application and offer you an appointment for an interview if necessary.
Interview in one of our stores
The interview is conducted by the manager (GSM) in the store you applied at.
Receiving the contract offer
If the interview is successful, you will receive a contract offer from us.