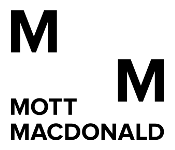 MOTT MACDONALD Praha, s.r.o., dceřinná společnost britské firmy MOTT MACDONALD Ltd., jedné z největších nezávislých multi-disciplinárních inženýrských konzultačních společností s celosvětovou působností
hledá kandidáty/kandidátky na pozici
Data Migration Analyst / Specialist / Archivist
Key Responsibilities:
Responsible for supporting the migration of data from information management platform to Azure or SP.
Work across multiple functional projects to understand data usage and implications for data migration.
Assist in designing, planning and managing the data migration process.
Work with subject matter experts and project team to identify, define, collate, document and communicate the data migration requirements.
Prepare data migration plans including migration risk, milestones, quality and business sign-off details.
Manage assigned risks and monitor potential impacts as part of the data migration plan.
Develop best practice, processes, and standards for effectively carrying out data migration activities.
Perform source system data analysis in order to manage source to target data mapping.
Perform migration and testing of static data and transaction data from one core system to another.
Perform data migration audit, reconciliation and exception reporting.
Manage cross-program data assurance for physical data items in source and target systems
Act as a point of escalation (through Service now) for pre and post migration issues.
Support requests for retrieval of data from the archive (through Service now)
Support issues with Archive data search.
Support the migration of live data to SharePoint
Support the setup of permissions in SharePoint as part of the migration process.
Candidate Specification:
Graduate or equivalent qualification in an IT related discipline.
Experience of Xillio migration tooling advantageous but not mandatory
Knowledge of Azure cloud storage
Adopting an adaptive mindset and using strategic and critical thinking to approach problems in a new way
Ability to deal efficiently with priorities and manage time appropriately
A dedicated team player with strong interpersonal and communication skills, both oral and written
Ability to effectively communicate at all levels including external stakeholders
Adopting a proactive approach towards complex tasks and overall delivery
---
Informace o pozici
Společnost

Mott MacDonald CZ, spol. s r.o.

Address

Required education:

Bachelor's

Required languages:

English (Intermediate)

Benefits:

Bonuses, Discount on company products / services, Flexible start/end of working hours, Holidays 5 weeks, Educational courses, training, Refreshments on workplace, Contribution to sport / culture / leisure, Occasional work from home, Corporate events, Foreign business trips, International conferences, Corporate/persoal coach

Listed in:

IS/IT: Consultations, analyses, and project management, Administration, Project Administrator

Employment form

Employment form:

Full-time work, part-time work

Contract duration

Contract duration:

Limited (temporary)

Employment contract

Employment contract:

contract under Trade Certificate / Identification No., agreement on working activities (DPČ), other

Employer type:

Employer
Also suitable for graduates.
---