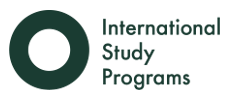 ISP is a market-leading company which designs academic programs for universities and business schools mainly from the US. Our role is to organize short-term (1-2 weeks) study trips for groups of business students. Thanks to the ever-increasing demand for our programs, we are looking for new members of our team. At the moment we are seeking:
Office Manager
Are you a skilled negotiator with great communication and organisational skills? Can you handle business trips paperwork and also take care of the offices so people feel happy? If your answer is yes, we hope to see you apply for the Office Manager position.
We have nice modern office in the centre of Prague and we need someone to take care of it and of us – e.g. by managing everything around petty cash, business trips, refreshment, events etc.
Some of your goals will include
Within the first 1-3 months:
Take over full responsibility of the office management budget and petty cash
Be independent, proactive, with sense of responsibility of own scope of competencies
Lead the Office Assistant and be able to stand-in in case of her absence
Become familiar with supplier network and negotiate favourable terms in relation to different areas of office management (stationery, refreshments, repairs, maintenance, cleaning, building management)
Manage the business trips agenda (cash advances, closures, general procedures, employee training, travel insurance, safety precautions)

Within 6 months:
Be on top of all important company processes and procedures in relation to office management, evaluate and implement improvements if needed

There are just a few things you need to have:
Fluent in Czech or Slovak and English
Experience with similar goals
Great organisational and communications skills
Good command of Excel
Attention to detail, diligence
Basic knowledge of accounting is an advantage

This job includes:
Personal training and development budget
Relaxed, friendly and international work environment
Flexible working hours, home office days
Meal vouchers & refreshments at work
Full time position; fixed-term contract: replacement for maternity leave
---
Information about position
Employer

International Study Programs, s.r.o.

Address

Required education:

Secondary education or professional training with a school-leaving exam

Required languages:

English (Advanced), Czech (Proficient)

Benefits:

Cell phone, Notebook, Flexible start/end of working hours, Meal tickets / catering allowance, Educational courses, training, Refreshments on workplace, Education allowance, Occasional work from home, Corporate events, Individual schedules of working hours, Opportunity to work up hours, A longer unpaid leave, Self-organization of the job

Listed in:

Administration, Office Manager

Employment form

Employment form:

Full-time work

Contract duration

Contract duration:

Limited (temporary)

Employment contract

Employment contract:

employment contract

Employer type:

Employer
---