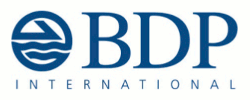 BDP EPIcenter is a branch of a global logistics company. We are involved in supporting operational, IT, financial and sales activities of our own European and Global offices. We have been in Prague for over 8 years and now we have more than 140 employees from 25 nationalities and are still expanding.
Account Payable Specialist
An employee will be part of an accounting team and will work on projects supporting European BDP entities.
Responsibilities:

· Responsibility for transferring processes from other BDP branches
· Checking incoming invoices, cooperation with BDP operations
· Booking of Intercompany and all vendor invoices
· Communication with BDP entities and vendors
· Other tasks to support senior colleagues
We require:

· Education in accounting, finance or business administration
· Communicative level of English
· Good MS Excel skills
· Strong attention to detail
· Analytical thinking
. Stress resistance
. Ability to multitask and prioritize
· Proactive approach
· Good communication skills
We offer:

· Interesting experience in an international company
· Internal training
· Teambuilding activities
· Meal tickets
· Educational courses, Cafeteria/ Multisport card
· Bonus system
. Flexible working hours
. Home office possibility
. Friendly working atmosphere
---
Informace o pozici
Společnost

BDP RSC s.r.o.

Address

Required education:

Bachelor's

Required languages:

English (Advanced)

Benefits:

Bonuses, Flexible start/end of working hours, Meal tickets / catering allowance, Educational courses, training, Cafeteria, Refreshments on workplace, Sick days, Occasional work from home

Listed in:

Economics and Business Finance, Invoice clerk, Financial analyst, Finance accountant, Accounting methods specialist

Employment form

Employment form:

Full-time work

Contract duration

Contract duration:

Permanent

Employment contract

Employment contract:

employment contract

Employer type:

Employer
Also suitable for graduates.
---