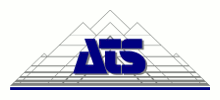 ATS company – the Independent Solution Provider for Industrial & Process Automation, IT and Quality worldwide, is looking for a colleague to join our international team of developers.
Developer C#
ATS Global is the Independent Solution Provider for Smart Digital Transformation. We provide products, solutions and services for all three levels of the automation pyramid; control, execution and information.
A career at ATS Global is an opportunity to express yourself! It is your chance to make a difference in the technological landscape of the future. ATS Global is your gateway to apply the standards and processes followed across 15+ industries and have a positive impact within our customers operations.
YOUR JOB – What would be your everyday job?
The ATS Bus development team is a distributed team with a focus is ATS Netherlands and ATS Czech Republic. The team develops the ATS manufacturing service bus following agile development methodologies. You will work in a young enthusiastic team working closely together despite physical distances. You are encouraged to extend your skillset and acquire Microsoft certification as part of your job.
Responsibilities:
Write clean, scalable code using .NET programming languages
Following practices of Test-driven Development
Revise, update, refactor and debug code
Staying up to date with new technology and teaching other developers on how to incorporate new trends
Generating ideas with team members and offering insightful solutions
Meeting tight deadlines with a cool head
Collaborate with internal teams to produce software design and architecture
Test and deploy applications and systems
YOUR PROFILE – qualifications you will need
Must have:
Significant technical background and experience (preferably 3+ years) in software development of .NET applications in C# including unit testing.
Good understanding of the .NET Framework and .NET Core
WPF, Web Service development with WCF (or similar)
SQL Server database knowledge with the ability to create stored procedures, triggers, etc.
Feeling comfortable to speak English
Nice to have:
Microsoft MCSD App Builder or MCSA Web Applications certification
HTML5, JQuery, JavaScript, AngularJS, Angular 6 knowledge
Experience with NServiceBus
Experience with ORM technology like NHibernate or Entity Framework
Experience in industrial automation and/or shop floor equipment integration
Japanese or Chinese language skills
Experience with inversion of control frameworks (Castle Windsor)
OUR BENEFITS
Flexible working hours, home office
Additional holidays
Contributions to pension insurance
Referral bonus
Paid certifications, technical and soft-skills training
In house training
Possibility of attending language courses
The chance to work on international projects for world-known companies
Great company events
If you are interested, please send us your CV in English and we will get back to you.
---
Informace o pozici
Společnost

ATS aplikované technické systémy s.r.o.

Adresa

Požadované vzdělání:

Bakalářské

Požadované jazyky:

Angličtina (Středně pokročilá)

Benefity:

Notebook, Příspěvek na penzijní/životní připojištění, Vzdělávací kurzy, školení, Občerstvení na pracovišti, Firemní akce, Práce převážně z domova, Zahraniční pracovní cesty

Zařazeno:

IS/IT: Vývoj aplikací a systémů

Typ pracovního poměru

Typ pracovního poměru:

Práce na plný úvazek

Délka pracovního poměru

Délka pracovního poměru:

Na dobu neurčitou

Typ smluvního vztahu

Typ smluvního vztahu:

pracovní smlouva

Zadavatel:

Zaměstnavatel
---