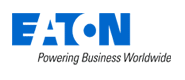 The Eaton European Innovation Center (EEIC) offers an exciting, engaging and inspiring environment for creative engineers who are looking for great learning, advancement and technology leadership opportunities in a broad range of technological fields and in a highly diverse team of researchers and engineers.
C/C++ - Software Development - Datacenter's management
Eaton's European Innovation Center has an opening for a:
C/C++ - Software Development - Datacenter's management
Location: Prague, Roztoky, Czech Republic
Do you like Linux and C/C++?
Would you like to be part of Eaton's solutions Data Centers' management and monitoring?
Are you looking for a modern, multinational and friendly environment?
My name is Marek Kočí, and if all the answers are yes, then I might have interesting offer for you!
What's the project about?
Eaton IPM Infrastructure - Data center infrastructure supervising solution.
https://powerquality.eaton.com/emea/products-services/power-management/software-drivers/ipm-infrastructure.asp
First days and months:
From day 1 be part of continuously improved international agile teamHands on the project, learn about
Power Quality portfolio,
Be part of an international project
Work daily from office or home with our colleagues
What can you expect from us?
Team of professionals, opportunity to learn and practice new technologies,
Focus on technology and innovation instead of struggling with burreau typical for corporate environment,
Being close to other projects (e.g. https://www.eaton.com/us/en-us/catalog/backup-power-ups-surge-it-power-distribution/eaton-gigabit-network-card---na.html)
Roomy offices, good canteen, space for your creativity, ping pong, and others,
Annual bonus, multisport card, home office, cycling, sport friendly environment and much more.
We would like you to know:
How to design, code, test, and debug software
C/C++, Python, Shell, network protocols
Linux, multi-thread applications
Distributed systems
Git, Scrum, Continuous Integration
Looking forward to hearing from you!
Marek and Eaton's hiring team
---
Informace o pozici
Společnost

EATON

Address

Required education:

Bachelor's

Required languages:

English (Intermediate)

Benefits:

Bonuses, Cell phone, Notebook, Contributions to the pension / life insurance, Transport allowance, Meal tickets / catering allowance, Holidays 5 weeks, Educational courses, training, Refreshments on workplace, Contribution to sport / culture / leisure

Listed in:

IS/IT: Application and system development, Technology and development

Employment form

Employment form:

Full-time work

Contract duration

Contract duration:

Permanent

Employment contract

Employment contract:

employment contract

Employer type:

Employer
---