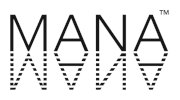 COMMUNITY MANAGER
Purpose of this job:
We are looking for a new colleague whose main task will be to oversee all communications in online communities. An empathic personality who can motivate, support, and at the same time get the best from the team. You will be the mediator between the community and our product team, to whom feedback, insights and suggestions will be passed. You will become our ambassador and will take care of customers, fans and employees of MANA.
Responsibilities:
Management and development of customer care - motivation, training
Support and development of our user communities
Covering all communications in communities - Blog, Instagram Facebook ...
Engaging in the Gamification process for our customers
Net Promoter Score (NPS)
Digitalizing feedback from customers
Setting up above-standard care and customer relationships
Budgeting for special events for customers
Taking care of internal communication in the company
Planning and organizing events
Cooperation with ambassadors
Experience needed:
Experience with daily communication with customers both by e-mail and by phone (customer support, call center)
Very good knowledge of social media
Fluent in written and spoken Czech
Knowledge of English language both in words and letters
Analytical capabilities
Ability to communicate well with the community, write well and use your social skills
Benefits:
Become a member of the team working for one of the most exciting product innovations in the years and build the brand with greater purpose
We operate in Czech, from beautiful and creative office in Prague, but the playground is entire world
Competitive salary
Consistent and tailor made employee training program
Own fitness, yoga and physio in our office
Unlimited Mana
Company info:
In 2014, the Founder and CEO, Jakub Krejcik developed the first version of Mana in his kitchen after recognizing the need for a simpler, more efficient food source. Today, our mission is to offer a tasty meal of a high quality to people not only in their busy moments. Nobody has to skip meals anymore with MANA™. And at the same time, we do our best to produce our products without harming our planet. We believe our planet is our home, and that the way we treat it now will have an impact on what we get from it in the future.
As a company, we aim to change the status-quo of food production and quality – from how food is grown, harvested, processed and consumed to how its packaging is recycled. To create a better world, we have to start with ourselves, which is why MANA™ is dedicated to following these values from the concept phase the customer's doorstep. We are a nature-friendly company that cares. For a better life.
---
Informace o pozici
Společnost

Heaven Labs s.r.o.

Adresa

Požadované vzdělání:

Středoškolské nebo odborné vyučení s maturitou

Požadované jazyky:

Angličtina (Pokročilá), Čeština (Výborná)

Benefity:

Mobilní telefon, Sleva na firemní výrobky/služby, Notebook, Občerstvení na pracovišti, Příspěvek na sport/kulturu/volný čas

Zařazeno:

Marketing, Zákaznický servis

Typ pracovního poměru

Typ pracovního poměru:

Práce na plný úvazek

Délka pracovního poměru

Délka pracovního poměru:

Na dobu neurčitou

Typ smluvního vztahu

Typ smluvního vztahu:

pracovní smlouva

Zadavatel:

Zaměstnavatel
---