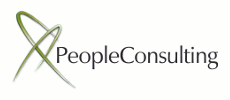 AR/AP Accountants Junior/Senior!
People Consulting s.r.o. is seeking right candidates for AR/AP Accountant Junior/Senior job positions!
Would you like to be part of a start up company? Do you want to work in finance administration?
Then People Consulting s.r.o. is seeking for YOU!!
As an AR accountant you will provide support to newly opened Shared Service Center in Prague by processing cash payments to customer accounts, support to local finance JHF entities that are serviced by the SSC in reviewing, researching, validating and clearing customer deductions including returns, markdowns, trade spend, customer fines, shortages etc. for all types of incoming customer payment receipts.
The role of an AP accountant includes processing of invoices, processing of payments, and handling of external and internal vendor correspondence.


We are looking for a
- AR Accountant with French and English
- AR Accountant with English and German
- AR Accountant with English and Spanish
- AR Accountant with English and Italy
- AP Accountant with English and Italy
- GL accountant with English


Required Skills & Abilities:
• At least 1 year experience with Cash Collection OR Cash Application OR AP
• 3 years experience in Senior / Supervisor position
• Solid computer skills (Microsoft Office products, SAP)
WE OFFER:
• 25 days holidays
• Sick days
• Contribution to pension plan
• Cafeteria system - MULTI VOUCHER, Worklife Balance and many other benefits
• Team building activities
We are looking forward to hearing from you.
If there will be no answer within 2 weeks after acceptation of your CV, our client preferred another applicant, who has better fulfilled, according to the sent CV, our clients requirements.
To be able to work with your personal information, it is important that you give us permission to process your personal information.
By replying to this job offer, you agree with the processing of your personal information and confirm that you have had the opportunity to learn about personal data handling here: www.peopleconsulting.cz/en/candidates-services/personal-data-protection-in-compliance-with-gdpr. If you do not want to give us your GDPR approval, please let us know this information when sending your CV. If you do not give us your consent, we can not offer you any other suitable work profile, such as those we do not advertise.
If your profile will meet the requirements of one of our clients, we will contact you within 10 days at the latest. In case that our client has other requirements for your desired position, we will consider your profile for other current offers and we will include your CV in our database. We will be glad to contact you with a different job offer matching your profile and the client's requirements.
We look forward to a successful future cooperation and wish you a nice day.
Your PeopleConsulting Team
---
Informace o pozici
Společnost

People Consulting s.r.o.

Address

Required education:

Secondary education or professional training with a school-leaving exam

Required languages:

English (Intermediate)

Listed in:

Administration, Economics and Business Finance, Customer service, Administration, Invoice clerk, Financial director / manager, Bookkeeper, accountant, Finance accountant, Financial specialist

Employment form

Employment form:

Full-time work

Employment contract

Employment contract:

employment contract

Employer type:

Recruitment agency
---