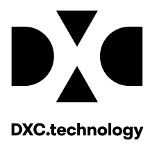 HR Front-End support for France
POSITION SUMMARY
The Front-End support position is part of the Contact Centre that forms the first level of contact for employees of the company and is connected to all other levels of Shared Services and internal clients. Responding to basic employee inquiries and requests under direct supervision, this is a multi-skilled role, requiring a global overview of supported countries, departments, procedures (HR, Benefits, Absence, Time Recording, Payroll, Expenses, etc.), and escalation rules in order to resolve incoming queries effectively.
YOUR RESPONSIBILITIES
· Resolving majority of employee requests during initial contact
· Understanding a wide range of procedures across corporate shared services
· Partnering with level 1 and 2 colleagues on areas of multiple touch points
· Resolving cases and online queries via chat and responding to employee questions using established methods provided in training
· Escalating remaining queries to the appropriate departments
· Recording call details on the account history, including results of the inquiry
OUR REQUIREMENTS
· High school diploma or G.E.D.; university degree is an advantage
· Zero or more years of customer service, HR & Finance administration or experience with Shared Services environment
· Excellent verbal and written communication skills in English & either French or German
· Experienced and skilled in the use of PC and MS Office suite
· Ability to work with large quantities of information in many diverse sources and to manage multiple tasks
· Analytical and problem-solving capability
· The ability to work independently and as part of a team
· Experience working with organizational functions and personnel is an advantage
BENEFITS
· 5 weeks of vacation.
· Flexible start/end of working hours.
· Home-office.
· Educational contribution.
· Education & Development program.
· Cafeteria benefit program.
· Meal vouchers.
OTHER
· Job is located in brand new office in Enterprise building at Praha 4 - Pankrac
---
Informace o pozici
Společnost

DXC.TECHNOLOGY LIMITED

Address

Required education:

Bachelor's

Required languages:

English (Intermediate), French (Proficient)

Benefits:

Notebook, Flexible start/end of working hours, Meal tickets / catering allowance, Holidays 5 weeks, Educational courses, training, Cafeteria, Refreshments on workplace, Occasional work from home

Listed in:

Administration, Human resources

Employment form

Employment form:

Full-time work

Contract duration

Contract duration:

Permanent

Employment contract

Employment contract:

employment contract

Employer type:

Employer
---