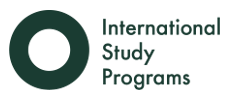 International Study Programs (ISP) as a growing mid-size company designs & develops short-term international study tours for groups of business students mainly from the US. These groups travel with us to over 130 destinations globally where they experience the culture and learn about the international business environment.
Marketing Manager at International Study Programs
Are you ready to lead our marketing team (Graphic Designer and Marketing Executive) targeting US universities and their business programs? Is marketing one of your passions and would you enjoy being part of a truly international team creating the marketing path of ISP? Then this might be the right opportunity for you...
Some of your goals will include:
• Build-up on ISP's marketing strategy and create an annual plan aiming to increase the lead generation from the US market
• Create the best concepts to communicate the ISP brand to our clients (US university professors and administrators)
• Plan monthly online marketing campaigns and coordinate the team to ensure their smooth execution in-house
• Analyse the achieved results in order to optimize the marketing mix
• Engage with key influencers to increase our brand recognition
You are the right person for us if you:
• Have relevant marketing experience including knowledge of online and B2B marketing
• Are preferably native English speaker or have written English proficiency
• Worked or studied in the USA
We offer:
• Perfect chance to work autonomously and implement your creative ideas in a growing international team
• Home-office, flexi-hours etc.
• A relaxed and friendly work environment in a great location in a centre of Prague
Starting date: 1st August 2019
This job is for a limited contract - replacement for the maternity leave

To apply for this position, please send your CV and Cover letter in English through our website https://studyprograms.bamboohr.co.uk/jobs/ or apply here trough jobs.cz.
---
Informace o pozici
Společnost

International Study Programs, s.r.o.

Address

Required education:

Education is not important

Required languages:

English (Proficient)

Benefits:

Bonuses, Cell phone, Notebook, Flexible start/end of working hours, Meal tickets / catering allowance, Educational courses, training, Refreshments on workplace, Education allowance, Occasional work from home, Corporate events, Individual schedules of working hours, Opportunity to work up hours, A longer unpaid leave, Self-organization of the job, Individual budget for personal growth

Listed in:

Marketing, Media, advertising, and PR, Training and education, Brand manager, Marketing communication, Marketing policy, Marketing Manager, Marketing specialist

Employment form

Employment form:

Full-time work

Contract duration

Contract duration:

Limited (temporary)

Employment contract

Employment contract:

employment contract

Employer type:

Employer
---