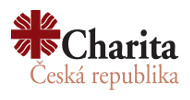 Caritas Czech Republic (CCR) is a non-profit non-governmental organization with field activities in 27 countries (Europe, Asia, Middle East and Africa) and an extensive social services programme in the Czech Republic assisting more than 100,000 clients. CCR is a member of the international network of the Caritas Internationalis and cooperates with a number of international and local partners. In addition to emergency response, the organization focuses on 4 key areas: 1) health care and social services; 2) sustainable livelihoods in agriculture and small-scale entrepreneurship; 3) vocational education (youth and adults); 4) assistance to refugees and internally displaced people. CRR has 20-year experience in managing social welfare programmes, including support to people with disabilities. The organization adheres to core humanitarian principles, including gender equality. The Caritas Czech Republic (CCR) has since 2013 been providing support in development cooperation and humanitarian aid, namely in 1) reproductive health and nutrition, 2) economic empowerment, 3) agriculture and 4) social protection to refugees. The organization, which is CCR's largest foreign mission, engages more than 60 local employees and is currently active in Lusaka and Central, Western, North-Western and Luapula Provinces. In its agriculture projects, CCR focuses mainly on improving productivity, development of value chains through support and capacity building of farmers and cooperatives, promoting innovation, facilitation of linkages to markets and financial services. In its social and economic empowerment projects, CCR aims to improve social and economic self-reliance and to support livelihoods of refugees, former refugees as well as members of the local Zambian community through vocational and apprenticeship training, financial inclusion, entrepreneurial skills development and self and small businesses. CCR in Zambia has very good reputation and track record. Its team is st
Head of Programme (Zambie-Lusaka)
I. Information about the position
Name of position: Head of Programme

Expected length of employment: 12 months with possibility of extension (long-term contract preferred)
Type of position: Full-time
Place of employment: Lusaka, Zambia
Start date: ASAP
II. Responsibilities
Program coordination
· Overal management and coordination of the projects – ensuring results and objectives as per project documents are achieved within the given budget and time-plan
· Monthly activities evaluation with regard to projects implementation
· Monthly activities implementation with regard to supervision and monitoring of other projects in country
· Monthly evaluation of performance of Project Coordinators, ensuring that the PCs are performing their tasks in timely and quality manner
· Active cooperation on project proposals development
· Ensuring PR and visibility of the projects, donor and CCR
· Approval on activitis progress in field offices for HoP (monthly progress report)
· Weekly plans preparation for HoP
· Evaluation of field office employees performance (quarterly)
· Suggestions for adjustment in project activities (quarterly)
· Responsible for monitoring project progress and guaranteeing the quality of the implemented activities and projects
· Leading member of overal project evaluations, assessments, baselines
· Responsible for submission of evaluation reports to Head of Mission (HoM) and Desk Officer (DO) and adjustments of programs if necessary
Strategic partnership and networking
· Active presence on donor and other partners meetings, representing progress of activities in field offices (planned, implementation, planned changes, achievements, new project possibilities)
· Development of CCR country strategy document
· Submit relevant documentation and data for project proposal development
Financial responsibilities
· Responsible for budget utilization and eligibility of the expenses incurred of entrusted projects
· Responsible for preparation of monthly spending overview
· Responsible for monitoring the total budget of projects in the country and its implementation. Responsible for informing HoM of issues with an impact on the budget and suggesting reallocations
· Preparing the budgets for project proposals
· Consult on spending of project budget lines and comparison to actual implementation on the ground
· Quarterly reporting on projects performance and evaluation
· Quarterly reporting on activities implementation
III. Requirements
Key:
· Experience in project/programme cycle management in development cooperation/ humanitarian aid; proven track record of at least 2 years
· Experience in drafting, introducing and implementing processes in a similar organization operating in this sector
· Experience with financial project management
· Excellent project proposal writing skills (preferably ECHO, EuropeAid, CZDA, etc.);
· Excellent communication skills in English (oral and written);
· Strong leadership and problem-solving skills;
· Authority, professional communication skills and ability to cooperate smoothly with variety of colleagues, partners, etc.
Advantage:
· Proven experience in managing teams with various nationalities, gender, age and ethnicity;
· Experience of working in development and/or humanitarian setting in a leadership position;
· Track record of managing relations with a variety of donors;
· Knowledge of Caritas network;
IV. What we offer
· Gross monthly remuneration commensurate with experience and competencies (the monthly remuneration includes base gross salary, per-diem and a performance-related monthly bonus of 10%)
· 25 days of paid leave, in addition to official public holidays
· Travel health insurance
· 2 return flights per year to home country
· Contribution towards accommodation
· Pre-deployment and on-site health, psychological and security support
· Access to training opportunities
· Career development in a value-driven professional organization, suitable especially for dynamic professionals
· Caritas Czech Republic is an equal opportunity employer. Candidates with disability are also encouraged to apply.
V. How to apply
The application must include a brief motivation letter, not longer than 1 page, and a maximum 4-page CV or resume. The applications are reviewed on continual basis. Only shortlisted candidates will be invited for an interview.
---
Informace o pozici
Společnost

Charita Česká republika

Adresa

Požadované vzdělání:

Vysokoškolské / univerzitní

Požadované jazyky:

Angličtina (Pokročilá)

Benefity:

Bonusy/prémie, Mobilní telefon, Notebook, Flexibilní začátek/konec pracovní doby, Stravenky/příspěvek na stravování, Dovolená 5 týdnů, Vzdělávací kurzy, školení, Zdravotní volno/sickdays, Možnost občasné práce z domova, Dog-friendly office

Zařazeno:

Ekonomika a podnikové finance, Project Manager

Typ pracovního poměru

Typ pracovního poměru:

Práce na plný úvazek

Délka pracovního poměru

Délka pracovního poměru:

Na dobu určitou

Typ smluvního vztahu

Typ smluvního vztahu:

pracovní smlouva, práce na živnostenský list/IČO, jiné

Zadavatel:

Nezisková organizace
---