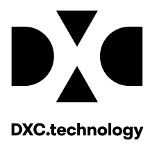 HR Specialist with French or Dutch
The Human Resources Shared Services department partners with HR Business Partners (HRBP) and HR Centres of Excellence (COEs) to support business objectives by responding to customer inquiries, processing HR transactions, and administering standardized functions. The HR Specialist's responsibilities include coordinating and administering specific HRSS process/scope areas, such as payments and allowances, employee benefit programmes, personal administration and leave of absence, employee onboarding and offboarding, alongside adherence to Service Level Agreements (SLAs) and Operation Level Agreements (OLAs), and successful team partnership across H2R.
YOUR RESPONSIBILITIES:
· Investigating, assessing and recommending solutions to employee queries Interpreting company policies and procedures, and advising employees and managers accordingly
· Leveraging standardized global processes, tools, and technologies to ensure a quality service
· Case management, analysis, tracking, and documentation
· Managing day-to-day assigned tasks in accordance with SLAs, and OLAs
· Partnering with level 1 and 2 colleagues on areas of multiple touch points
· Setting quality standard principles and providing likely solutions to BU obstacles
· Raising issues with the Team Lead, suggesting practical solutions to day to day issues
· Participating in projects and migrations as needed
· Taking ownership of, and accountability of assigned tickets, whilst working collaboratively with other internal HR/Payroll/DM/Finance functions as required
OUR REQUIREMENTS:
· A Bachelor's degree in HR Administration, Business Administration, or related field
· Previous HR experience, preferably within an international Shared Services environment, or a strong motivation for the field
· The ability to manage multiple tasks
· A demonstrated ability to maintain confidentiality and handle sensitive situations with solid judgment and discretion
· Excellent verbal and written communication skills in English and French/Dutch
· Must be able to successfully interact with all CSS departments
· Exceptional customers focus and service orientation
· Excellent interpersonal and conflict resolution skills
· The ability to work independently and as part of a team
· Proficient in Microsoft Office Suite (Excel, Word, PowerPoint)
BENEFITS:
· 5 weeks of vacation.
· Flexible start/end of working hours.
· Home-office.
· Educational contribution.
· Education & Development program.
· Cafeteria benefit program.
· Meal vouchers.
OTHER:
· Job is located in brand new office in Enterprise building at Praha 4 - Pankrac
---
Informace o pozici
Společnost

DXC.TECHNOLOGY LIMITED

Address

Required education:

Bachelor's

Required languages:

French (Proficient), Dutch (Proficient), English (Proficient)

Benefits:

Notebook, Flexible start/end of working hours, Meal tickets / catering allowance, Holidays 5 weeks, Educational courses, training, Cafeteria, Occasional work from home

Listed in:

Administration, Human resources

Employment form

Employment form:

Full-time work

Contract duration

Contract duration:

Permanent

Employment contract

Employment contract:

employment contract

Employer type:

Employer
---