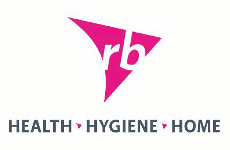 RB is the world's leading consumer health and hygiene company, with sales in nearly 200 countries and operations in over 60 countries. Our successful brand portfolio includes Nurofen, Strepsils, Gaviscon, Megared, Dettol, Durex, Scholl, Veet, Calgon, Finish, Vanish, Lanza, Lovela, Woolite, Quanto, Cillit, Tiret, Airwick and more.
Every day, we strive to find even better ways to give people innovative solutions for healthier lives and happier homes – making a real difference. Now, we are seeking candidates for a position of:
Controlling Trainee
We are looking for a Controlling Trainee, who will help us with controlling marketing budget. As a Controlling trainee you will play a key role in supporting the Commercial Controller with her daily tasks and reporting.
As a Controlling Trainee you will:
participate in planning and forecasting, align marketing investments with marketing team
participate in monthly closing procedures regarding P&L: marketing accruals, x-charges, accrual/purchase orders review
ensure proper control, monitoring for marketing investments, media, trade - regular reviews
Maintain control over trade promos (cooperation with Sales Department
Reporting
Ad hoc tasks
Requirements:
Part-time – 20 hours/week
Active and positive approach to new tasks
Eagerness to learn and gain experience
Have understanding of marketing P&L
Analytical skills
Knowledge of MS Excel - VLOOKUP, pivot tables
Fluency in English is a must - everyday communication
Apply Now for a chance to really change the game!
What we can offer?
Dynamic international company with friendly environment
Opportunity to gain experience and grow within the company
Opportunities for students or ladies on maternity leave seeking for a long-term part-time cooperation
DPP/DPČ 150 -160 CZK/hour, 20 hrs/week
Company laptop, refreshments and fruit at the workplace
Start date: upon agreement
Work location: Atrium Flora
---
Informace o pozici
Společnost

Reckitt Benckiser (Czech Republic), spol. s r.o.

Address

Required languages:

Czech (Advanced), English (Advanced)

Salary

Salary:

150 – 160 CZK / hour

Listed in:

Banking industry and financial services, Economics and Business Finance, Marketing, Auditor, Financial analyst, Financial Controller, Marketing analyst, Lecturer, Bookkeeper, accountant

Employment form

Employment form:

Temporary work

Employment contract

Employment contract:

agreement on working activities (DPČ), agreement on work (DPP)

Datum práce

Datum práce:

22.4.2019 – 31.7.2020

Employer type:

Employer
---