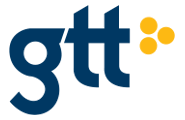 Interoute Czech is now part of GTT Communications
GTT is redefining global communications to serve a cloud-based future, connecting people across organizations around the world and to every application in the cloud. Our clients benefit from an outstanding service experience built on our core values of simplicity, speed and agility. A Fortune Future 50 company, GTT owns and operates a global Tier 1 internet network and provides a comprehensive suite of cloud networking services to any location in the world.
Financial Accountant / Controller
Role Summary:
Financial Controller with main responsibility for part of CEE region. This includes preparing both USGAAP management and local statutory financial accounts for given legal entities; VAT, Intrastat, CIT and other statutory reports/fillings, statutory audit, preparation of management reports, add hoc. Reports and request etc. Also interacting with other departments, like Tax, Sales, Operations, etc.
Internal Departments they will interact with:
Finance departments across all regions, sales, field operations, HR
Main Responsibilities:
To support the Regional Finance Director in all aspects of finance.
More specific tasks but not limited to are:
· To accurately put together entity accounts, books and records complying with Group reporting standards, policies and procedures. This will be required on a weekly or monthly basis for management reporting.
· Reconciliation of balance sheet accounts (cash, intercompany, creditors, debtors, etc.)
· Preparation of monthly accruals and prepayments
· Preparation of monthly balance sheet control files
· Preparation of monthly management accounts including commentary on variances and potential opportunities and risks.
· Assist for Fixed Assets preparation and reconciliation
· To accurately put together entity accounts complying with reporting standards governing those jurisdictions (i.e. local GAAP).
· To administer VAT returns and any other local regulatory compliance items as directed by the FD.
· To assist the FD in any budgeting or forecasting that may be required.
· Review central databases for accuracy and completeness (data cleansing),
· Completion of statutory returns
· Preparation of cashflow forecasts and intercompany funding requirements
· Assist and Provide finance support to sales and engineering function within specific entities
· Statutory audit preparation work
· Ad hoc project work for Finance Director
Ideal Candidate Profile:
· Experienced Accountant/Financial Controller
· Experience of Telecoms/Audit desirable
· Oracle experience an advantage
· Professional communication skills both written and verbal
· Self starter with the ability to work in a team and individually.
· Assertive individual to manage processes and inter-departmental contacts effectively
· Process orientated - committed to adhering to accepted process and can recommend/communicate logical improvements to current processes
· Experience of working in a medium to large corporate environment
Essential Criteria:
· 3-4 proven experience in accounting
· English language knowledge
· Advanced Excel knowledge and knowledge of Accounting systems
Desirable Criteria:
· Experience from multinational environment
· Oracle/Fusion
Qualifications/Courses:
Qualified Accountant
ACCA is a plus
University degree
Hours/Travel/Shift:
Normal working hours
---
Informace o pozici
Společnost

Interoute Czech

Address

Required education:

Secondary education or professional training with a school-leaving exam

Required languages:

English (Advanced) or Czech (Advanced) or Slovak (Advanced)

Benefits:

Meal tickets / catering allowance, Holidays 5 weeks, Refreshments on workplace, Contribution to sport / culture / leisure, Corporate events

Listed in:

Banking industry and financial services, Financial analyst, Financial Controller, Bookkeeper, accountant, Chief Accountant, Finance accountant

Employment form

Employment form:

Full-time work

Contract duration

Contract duration:

Permanent

Employment contract

Employment contract:

employment contract

Employer type:

Employer
---