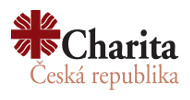 Caritas Czech Republic (CCR) is a non-profit non-governmental organization with field activities implemented worldwide (Europe, Asia, Middle East and Africa) and an extensive social services programme in the Czech Republic assisting more than 100,000 clients. CCR is a member of the international network of the Caritas Internationalis and cooperates with a number of international and local partners.
In addition to emergency response in case of natural and man-made disasters, the organization focuses mainly on four key thematic areas: 1) health care and social services; 2) sustainable livelihoods and small-scale entrepreneurship; 3) vocational education (youth and adults); 4) assistance to refugees and internally displaced people.
CCR builds on its 20 year-long expertise in managing social welfare programmes, including support to people with disabilities. The organization adheres to core humanitarian principles, including gender equality.
Regional Manager (Africa, Middle East and South-East Asia)
I. Information about the position
Name of position: Regional Manager (Africa, Middle East and South- East Asia)
Expected length of employment: 12 months with possibility of extension
Type of position: Full-time
Place of employment: Prague, Czech Republic (it is not Expatś position)
Start date: asap
II. Organizational context

Caritas Czech Republic (CCR) is a non-profit organization that operates abroad, in the context of humanitarian aid and development cooperation. It is a respected member of Caritas Internationalis and Caritas Europe network.
Regional Manager is in charge of supervision and development of respective CCR country programmes in line with organization´s strategic priorities, guiding principles and local needs.
III. Essential job functions
General management and coordination
Overall supervision of the implementation of country programs/ operational plans in line with CCR regulations and manuals
Supervision and output quality control of CCR projects
Regular reporting to Head of Department (HoD)
Project implementation support and monitoring
Supervision of Heads of Mission and Desk Officers in their assigned tasks related to Project implementation support and monitoring
Regular checking of results and objectives´ achievement
Human resources management
Overall management of the team of Heads of Mission and Desk Officers responsible for each country programme
Regular performance evaluation
Contribution to selection of new HoMs/ CRs/ PMs (to be approved by HoD)
Approving selection / dismissal of local office staff
External relations
Monitor grant opportunities on local level and coordinate this activity with Development Manager
Pro-actively search for new funding and other opportunities and suggest/ execute steps toward development of CCR missions (i.e. "selling" finalized proposals instead of mere responsive approach (just waiting for donor´s calls for proposals))
Initiate and significantly contribute to formulating project proposals in line with the country context and the respective Country Strategy; provide leadership in proposals´ development
Contribution to development and maintenance of productive relationships with donors, governments, partner organizations, diplomatic missions, potential donors, especially on high level
Contribution to successful negotiation of partnerships and strategic cooperation
CCR country programs development
Country strategies´ development (supervision of elaboration and update of respective country strategies)
Collecting updated information about respective regions (social, political situation in the countries, existing and emerging needs, donor´s policies) from HQ desks and missions
Proactive searching for new opportunities and suggesting steps toward development of CCR country programs and respective missions
IV. Minimum requirements
Experience in programme or project management for at least 4 years (ideally in humanitarian and/or development context)
Proven experience in managing teams of at least 5 people
Experience in project proposal writing and reporting to institutional donors (preferably EuropeAid, ECHO, CZDA, etc.)
Mature, reliable personality with ability to make decisions and work independently; if coming from another background readiness to learn and orientate quickly and demonstrate strong motivation to change a career direction
Excellent communication skills in written and verbal English, Czech is a bonus
Strong leadership, ownership, problem-solving and analytical/critical thinking skills
Straightforward communication
Ability to work in a diverse team, managing stressful situations and results orientation
Work experience in a developing country
University graduate, ideally in the field of international relations, development cooperation, etc.
Valid EU residence permit
V. What we offer
The position is not an international one: Monthly salary according to the organization policy and at the level common for Czech non-profit sector
Gross yearly remmuneration based on experience and competencies
Includes two bonuses (bi-annual and annual). Bonuses paid in case of positive outcomes of regular bi-annual appraisal and if there is no significant underperforming.The position is based in Prague. The package does not include compensation of costs related to the stay in Prague.
Creative work with significant space for one´s initiative
Opportunity to boost CCR development and humanitarian programmes in several countries
Opportunity for professional growth
Project approval bonus
25 days of paid leave in addition to official public holidays in the Czech Republic
Background of one of biggest players in the sphere of development cooperation in the Czech Republic
Stable, well-established organization with a long experience in the field of development cooperation
Good team spirit
Mealtickets CZK 100/day
Multisport card
2 days of sick day/ year
2 days of home office/month
Business trips
Access to training opportunities
Career development in a value-driven professional organization, suitable especially for dynamic professionals
Open-minded senior management team welcoming pro-active and innovative approach
The application must include a 1-page motivation letter and a maximum 4-page CV. As the subject of e-mail please insert "Regional Manager"
Applications will be reviewed on a rolling basis.
NOTICE: Only shortlisted candidates will be notified. The selection procedure may be changed or cancelled anytime.
---
Informace o pozici
Společnost

Charita Česká republika

Adresa

Požadované vzdělání:

Vysokoškolské / univerzitní

Požadované jazyky:

Angličtina (Pokročilá)

Benefity:

Bonusy/prémie, Mobilní telefon, Notebook, Flexibilní začátek/konec pracovní doby, Stravenky/příspěvek na stravování, Dovolená 5 týdnů, Vzdělávací kurzy, školení, Příspěvek na sport/kulturu/volný čas, Zdravotní volno/sickdays, Možnost občasné práce z domova, Dog-friendly office

Zařazeno:

Ekonomika a podnikové finance, Project Manager

Typ pracovního poměru

Typ pracovního poměru:

Práce na plný úvazek

Délka pracovního poměru

Délka pracovního poměru:

Na dobu určitou

Typ smluvního vztahu

Typ smluvního vztahu:

pracovní smlouva, práce na živnostenský list/IČO

Zadavatel:

Nezisková organizace
---