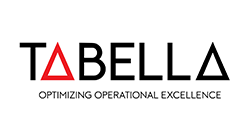 There's forever been a conflict between who makes a product successful: the advertisers/marketers or the operations who deliver the product.
Tabella clients don't face this dilemma. Tabella delivers on both fronts.
Optimizing Digital Operational Excellence.
Motion Designer
Tabella is looking for a Motion Designer to join our great Prague Team!
RESPONSIBILITIES
Create 2D and 3D motion graphics as well as work with 2D character animation.
Produce polished motion designs that align with established product/brand design language.
Basic live action filming/camera and post techniques for user journey films to illustrate use cases.
Demonstrate basic understanding of user-centered design considerations.
REQUIREMENTS
Reel that highlights a high level of craft.
Strong communications skills.
Ability to invent, develop solutions across mediums, work and sometimes lead across disciplines.
Ability to present solutions aligned to strategic goals.
A passion for solving real problems and applying creative design thinking.
BENEFITS
A competitive salary package reflecting skills and experience.
Challenging projects.
Option of further education and training.
Meal tickets.
5 weeks holidays.
5 sick days.
Cafeteria program (6.000CZK per year).
Xmas bonus (up to 50% of monthly base salary).
Modern offices with a fun zone.
Opportunity for professional growth.
Pleasant work conditions.
---
Informace o pozici
Společnost

Tabella s.r.o.

Address

Required education:

Education is not important

Required languages:

English (Advanced)

Benefits:

Bonuses, Meal tickets / catering allowance, Holidays 5 weeks, Cafeteria, Refreshments on workplace, Sick days

Listed in:

IS/IT: Application and system development, Marketing, Media, advertising, and PR, Graphic designer, Designer, Web designer, Webmaster, 3D animation, Creative professional

Employment form

Employment form:

Full-time work

Contract duration

Contract duration:

Permanent

Employment contract

Employment contract:

employment contract

Employer type:

Employer
---