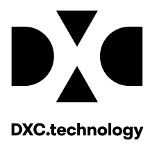 Pricing Consultant
DXC Technology (NYSE: DXC) is the world's leading independent, end-to-end IT services company, helping clients harness the power of innovation to thrive on change. Created by the merger of CSC and the Enterprise Services business of Hewlett Packard Enterprise, DXC Technology serves nearly 6,000 private and public sector clients across 70 countries. The company's technology independence, global talent and extensive partner alliance combine to deliver powerful next-generation IT services and solutions. DXC Technology is recognized among the best corporate citizens globally.
The Pricing Team has a highly challenging opening for a Pricing Consultant with proficiency in English. Additional languages, preferably German, would be an advantage.
Pricing Consultants support bids for European IT Outsourcing tenders, representing the Finance department, both externally from a client perspective and internally during deal governance. It is a diverse job where you can use your intellect but still extend your practical knowledge in Finance. The position primarily focuses on supporting European deals.
The Pricing Consultant is the financial control point to ensure there is a balance between the client needs, market competitiveness and our desire to sign profitable business that generates an acceptable financial return.
You'll support the pricing strategy and produce complex pricing tables that will form part of the Outsourcing Contract. You'll also be responsible for designing and building the financial models in an optimal way that suits both internal and client needs. You also will have overall business insight into the deals, a good understanding of the overall risk profile of a deal and the relevant mitigation plans.

RESPONSIBILITIES AND DELIVERABLE:
Develop Pricing/Cost Models with detailed Profit and Loss Statement, Balance Sheet and Cash Flow.
Handle advanced financing options for structuring client contracts and for the disposition of capitalized expenses that impact the balance sheet.
Participate in cost reviews and challenge cost proposals. Analyze deal metrics & provide solutions to improve financial position.
Author and/or edit proposal cost volume documents and client pricing tables as required.
Understand implications of financial terms & conditions and work with proposal teams to position terms favorable to DXC.
Complete deal fact sheets for internal management review and present it to Regional Pricing Manager.
REQUIREMENTS:
A minimum of 3-5 years of experience in a financial role (accounting, billing, program control, FP&A or other finance disciplines);
Ability to manage multiple priorities independently with minimum supervision;
Sound knowledge of financial modeling and analysis, interdependence between P&L, Cash Flow Statements and Balance Sheet and a good understanding of the impact of various factors on cash metrics (e.g. NPV, IRR, payback term);
Creative problem solving and strong influencing abilities, with the capacity to work well in teams;
Working effectively under pressure, with good communication skills;
Strong computer skills with advanced Excel & PowerPoint experience;
Excellent command of English - additional languages would be advantage, particularly German or Dutch
BENEFITS
5 weeks of vacation
Flexible start/end of working hours, home-office policy
Educational contribution
Education & Development program
Cafeteria benefit program (Benefity a.s.)
Meal vouchers
Multisport benefit card
OTHER
Job is located in brand new office in Enterprise building at Praha 4 - Pankrac
---
Informace o pozici
Společnost

DXC.TECHNOLOGY LIMITED

Address

Required education:

Bachelor's

Required languages:

English (Proficient)

Benefits:

Notebook, Flexible start/end of working hours, Meal tickets / catering allowance, Holidays 5 weeks, Educational courses, training, Cafeteria, Refreshments on workplace, Occasional work from home

Listed in:

Banking industry and financial services, IS/IT: Consultations, analyses, and project management, IS/IT: System and HW administration

Employment form

Employment form:

Full-time work

Contract duration

Contract duration:

Permanent

Employment contract

Employment contract:

employment contract

Employer type:

Employer
---