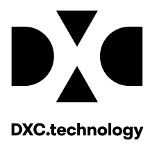 International Payroll Specialist ( Entry Level )
DXC is at solid and well-established multinational company which provide end-to-end IT services worldwide for both private and public sector.
We are always invested in creating a working environment where each employee can meet many new, inspiring people well as develop their self, work with experts, have some occasions to relax and have some fun as well as to enjoy many activities suitable for our Employees and their lifestyles.
At the moment we are looking for a Payroll Specialist who will work in strict cooperation with other team members for the maintenance of payroll in multiple european countries.
Responsibilities:
Manage Payroll actions in accordance with deadlines to ensure all payroll transactions are processed accurately and timely
Willing to learn and capacity to handle multiple international payrolls
Reconcile payroll prior to transmission and validate confirmed reports
Understand proper taxation of employer paid benefits
Process correct garnishment calculations and compliance
Execute interface with payroll providers where necessary
Perform compliances and audit checks
Process accurate and timely year-end reporting when necessary
Produce ad hoc financial and operational reporting as needed
Process manual remedies where required
Manage third party payments and reporting
Investigate, assess and recommend solutions to employee queries
Manage day-to-day assigned tasks in accordance with SLAs
Setting quality standard principles and providing likely solutions to BU obstacles
Raising issues with the Team Lead, suggesting practical solutions to day to day issues
Participate in projects and migrations as needed
Take ownership and accountability of assigned tickets, whilst working collaboratively with other internal HR/DM/Finance Functions as required
Skills
Ability to manage multiple tasks
Demonstrated ability to maintain confidentiality and handle sensitive situations with solid judgment and discretion is critical
Excellent verbal communication including proper grammar, tone, and a clear speaking voice to ensure solid communication with the customer via phone and in person
Excellent written communication skills including proper grammar and correct sentence structure to document cases in the Ticket system and communicate with customers and employees via email
Ability to adapt to a rapidly changing environment
Exceptional customers focus and service orientation
Excellent interpersonal skills
Conflict resolution skills
Ability to work independently and as part of a team
Analytical and problem solving capability
Proficient in Microsoft Office Suite (Word, Excel, PowerPoint)
Knowledge of SAP, Workday
Other Qualifications:
Excellent English both written and oral
Free Access to Czech Republic Labor market
Competencies Required:
Patience
Relationship Management
Drive for Results
Presentation Skills
Dealing with Ambiguity
Building Interpersonal Relationships
Why join DXC as a Payroll Specialist?
Opportunity to work internationally –you will have the chance to learn new procedures belonging to multiple European countries, making you a professional with 360 degrees knowledge.
Development Opportunities – you will work very closely with other areas of payroll, and we are more than happy to develop you into the professional you want to be – most common growth opportunities go towards payroll operation or payroll project management.
Opportunity to work hands-on on global projects with great visibility and multicultural possibilities.
Benefits
Flexible time schedule and home office possibilities
25 days holidays
Company Laptop
Meal Voucher and Cafeteria Benefit
Sport, Travel, Leisure, Training Benefits, Multisport Card
---
Informace o pozici
Společnost

DXC.TECHNOLOGY LIMITED

Address

Required education:

Bachelor's

Required languages:

English (Proficient)

Benefits:

Notebook, Contributions to the pension / life insurance, Meal tickets / catering allowance, Holidays 5 weeks, Corporate recreational facilities, Cafeteria, Refreshments on workplace, Contribution to sport / culture / leisure

Listed in:

Administration, Economics and Business Finance, IS/IT: Application and system development

Employment form

Employment form:

Full-time work

Contract duration

Contract duration:

Permanent

Employment contract

Employment contract:

employment contract

Employer type:

Employer
---