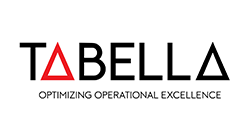 There's forever been a conflict between who makes a product successful: the advertisers/marketers or the operations who deliver the product.
Tabella clients don't face this dilemma. Tabella delivers on both fronts.
Optimizing Digital Operational Excellence.
Concept Artist / Illustrator
We seek a Concept Artist / Illustrator who can create beautiful, inventive illustrative artworks, characters, and designs.
RESPONSIBILITIES
Design complex graphics and animation, using independent judgment, creativity, and computer equipment.
Make objects or characters appear lifelike by manipulating light, color, texture, shadow, and transparency, or manipulating static images to give the illusion of motion.
Create two-dimensional and three-dimensional images depicting objects in motion or illustrating a process, using computer animation or modeling programs.
REQUIREMENTS

2+ years of experience as Illustrator.
A convincing portfolio.
Exceptional understanding of human and creature anatomy. You know how to stylize them to create compelling and memorable characters with feeling and emotion.
Strong interpersonal skills and good judgment with the ability to work alone or as part of a team.

An art test might be required
BENEFITS

A competitive salary package reflecting skills and experience.
Challenging projects.
Option of further education and training.
Meal tickets.
5 weeks of holidays.
5 sick days.
Cafeteria program (6.000CZK per year).
Xmas bonus (up to 50% of monthly base salary).
Modern offices with a fun zone.
Opportunity for professional growth.

---
Informace o pozici
Společnost

Tabella s.r.o.

Address

Required education:

Education is not important

Required languages:

English (Advanced)

Benefits:

Bonuses, Meal tickets / catering allowance, Holidays 5 weeks, Cafeteria, Refreshments on workplace, Sick days

Listed in:

IS/IT: Application and system development, Marketing, Media, advertising, and PR, Graphic designer, Creative professional, Designer, 3D animation, Web designer

Employment form

Employment form:

Full-time work

Contract duration

Contract duration:

Limited (temporary)

Employment contract

Employment contract:

employment contract, contract under Trade Certificate / Identification No., other

Employer type:

Employer
---