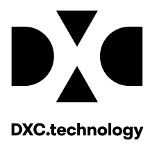 Industry Marketing Senior Professional
Job Description
As an industry marketer, you are a business leader and advisor, a strong storyteller and savvy digital marketer with good industry expertise as a foundation. Your role is to take a customer-first, industry-centric, content-rich campaign approach in the market to elevate our brand and industry knowledge.
Based on global plans and strategies, you will develop a regional marketing strategy, define the target audience and develop an execution plan to increase awareness, reputation and consideration for our selected key industries. Always with digital as core.
In a bit more detail, you'll:
Develop strong marketing strategy and niche programs based on global industry and offerings plans, and local business insights
Create industry relevant and market/country-adaptable campaigns that generate conversations with buyers and influencers that support the overall business strategy and meet key marketing objectives
Conceptualize fully integrated marketing campaigns leveraging a mix of tactics such as digital and social marketing, direct marketing, industry events, executive conferences, account based and pursuit marketing
Identify business opportunities via campaigns with and through partner marketing aligned to key priority campaigns
Execute customer-centric campaigns tailored uniquely to a target audience segment, such as a microsegment of the industry or a single account.
Provide regular analysis of the output of marketing campaigns, ROI analysis, FY goals and sales targets.
Solid budget management, forecasting, and compliance.
What we're looking for:
At least 5 years B2B Marketing experience including campaign and budget, preferably from the IT industry
Project management experience, and ability to build trust as an advisor to the business, challenge the status quo, and prioritize programs based on strategic impact to the business
A strong analytical mind in creating measurable, outcome-based marketing programs
Ability to network and influence at a senior level
An appetite to know everything about your industry's and customers' challenges and opportunities with the ability to translate that knowledge into insightful, thought leadership-driven outreach to prospective and current customers
Strong communication skills (written, verbal, analytical) in English
Highly collaborative nature, proactive and innovative in your way of working
Other Requirements:

We are looking for a fluent English Speaker. Knowledge of the German language will be an advantage.

Candidate must have free access to the labor market in the Czech Republic.

Benefits
Full-time career opportunity with growth potential
5 weeks of holiday
Flexible and friendly work environment
Cafeteria system, meal vouchers, free beverages
Beneflex Card ( leisure, travel, education benefit )
Multisport Card
---
Informace o pozici
Společnost

DXC.TECHNOLOGY LIMITED

Address

Required education:

Bachelor's

Required languages:

English (Proficient)

Benefits:

Notebook, Contributions to the pension / life insurance, Meal tickets / catering allowance, Holidays 5 weeks, Corporate recreational facilities, Cafeteria, Refreshments on workplace, Contribution to sport / culture / leisure

Listed in:

IS/IT: Application and system development, Marketing

Employment form

Employment form:

Full-time work

Contract duration

Contract duration:

Permanent

Employment contract

Employment contract:

employment contract

Employer type:

Employer
---