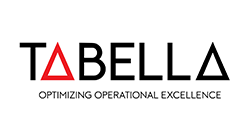 There's forever been a conflict between who makes a product successful: the advertisers/marketers or the operations who deliver the product.
Tabella clients don't face this dilemma. Tabella delivers on both fronts.
Optimizing Digital Operational Excellence.
Web Designer
We are seeking an ambitious and driven individual with a passion for design to come and help fuel the department.
RESPONSIBILITIES
Design user interface, tools and web pages to meet branding guidelines and web best practices
Translate prototypes and PSDs into launch-ready, responsive, valid HTML / CSS / HTML5 / CSS3 / JavaScript.
Work on social media marketing, email marketing, advertising marketing campaigns, direct mail marketing, web design, graphic design and more.
Assist in developing and maintaining websites – execute design and maintain high design / production quality.
REQUIREMENTS
3+ years of experience on Web Design.
A convincing portfolio.
Proficient with HTML and CSS is a must.
Skilled in Adobe Creative Suite.
Understanding of web standards and web browser capabilities.
Ability to create responsive, cross-browser and cross-platform compliant pages.
Experience with PHP and WordPress development is a plus.
BENEFITS
A competitive salary package reflecting skills and experience.
Challenging projects.
Option of further education and training.
Meal tickets.
5 weeks of holidays.
5 sick days.
Cafeteria program (6.000CZK per year).
Xmas bonus (up to 50% of monthly base salary).
Modern offices with a fun zone.
Opportunity for professional growth.
Pleasant work conditions.
---
Informace o pozici
Společnost

Tabella s.r.o.

Address

Required education:

Education is not important

Required languages:

English (Advanced)

Benefits:

Bonuses, Meal tickets / catering allowance, Educational courses, training, Cafeteria, Refreshments on workplace

Listed in:

IS/IT: Application and system development, Marketing, Media, advertising, and PR, Graphic designer, Designer, Programmer, Web designer, Webmaster, Creative professional

Employment form

Employment form:

Full-time work

Contract duration

Contract duration:

Permanent

Employment contract

Employment contract:

employment contract

Employer type:

Employer
---