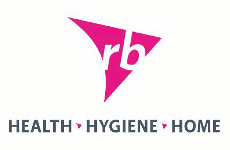 RB is the world's leading consumer health and hygiene company, with sales in nearly 200 countries and operations in over 60 countries. Our successful brand portfolio includes Nurofen, Strepsils, Gaviscon, Megared, Dettol, Durex, Scholl, Veet, Calgon, Finish, Vanish, Lanza, Lovela, Woolite, Quanto, Cillit, Tiret, Airwick and more. Every day, we strive to find even better ways to give people innovative solutions for healthier lives and happier homes – making a real difference. Now, we are seeking candidates for a position of:
Trade & Brand Marketing Manager
The position resides within the country marketing function and will assume responsibility for assigned brands. This role is responsible for creating, articulating and managing effective implementation of a brand vision through excellent marketing execution. The role requires demonstration of the thorough understanding and highly effective management of all aspects of the assigned brands to meet agreed annual financial objectives with the special focus on portfolio, innovation build up and in-market plan implementation.
Key responsibilities:
•To manage brands and lead execution of specific projects within the context of the agreed strategies to maximize long term sales and profitability
•To develop, recommend and lead the execution of local marketing plans for assigned brands and manage the effective deployment of the marketing budget
•To contribute to the development of category strategies
•To develop, recommend and execute annual marketing plan activities, including local media strategy and plans together with regional media team
•To collect and manage market & consumer insights as the basis for long term brand growth. Develop these insights into achievable plans and trade stories
•To lead the development of local copy strategy/ executions and/ or to ensure adaptation for respective markets
•In close co-operation with the Sales function identify trade needs/ opportunities, developing pricing and distribution strategies and trade promotions based on 4P and ROI analysis for assigned brands
•In co-operation with Sales and POS teams plan and drive excellent in-store execution plan
Requirements:
•Min. 3 Years marketing experience, must be able to demonstrate outstanding marketing skills and potential, developed within an FMCG environment - advantage
•Educated to minimum bachelor degree level in a business related subject
•Advanced Excel, Powerpoint, Advanced Word
•Strong commercial awareness
•International outlook
•Strong sense of urgency and achievement
•Resilient and able to respond under pressure
•Ability to influence
•Strong analytical skills
•Financial skills, P&L understanding
•The business language in Reckitt Benckiser is English, therefore fluency in English is essential.
•Fluency in CZ/SK languages
We offer:
• Competitive remuneration with sales bonuses
• Opportunity to become part of successful company in OTC business
• Opportunity to further growth
• Full-time employment with indefinite contract
• 25 days of vacation & 5 sickdays
• Mobile phone and laptop
• Start date: asap/ upon agreement
• Multisport card, meal vouchers, pension contribution, refreshment and massage at the workplace
---
Informace o pozici
Společnost

Reckitt Benckiser (Czech Republic), spol. s r.o.

Adresa

Požadované vzdělání:

Bakalářské

Požadované jazyky:

Angličtina (Pokročilá)

Benefity:

Bonusy/prémie, Mobilní telefon, Sleva na firemní výrobky/služby, Notebook, Příspěvek na penzijní/životní připojištění, Flexibilní začátek/konec pracovní doby, Dovolená 5 týdnů, Občerstvení na pracovišti, Příspěvek na sport/kulturu/volný čas, Zdravotní volno/sickdays, Možnost občasné práce z domova, Firemní akce, Vlastní organizace náplně práce

Zařazeno:

Marketing, Prodej a obchod, Brand manager, Marketingová strategie, Marketingový analytik, Direct Marketing, Trade Marketing, Category Manager

Typ pracovního poměru

Typ pracovního poměru:

Práce na plný úvazek

Délka pracovního poměru

Délka pracovního poměru:

Na dobu neurčitou

Typ smluvního vztahu

Typ smluvního vztahu:

pracovní smlouva

Zadavatel:

Zaměstnavatel
---