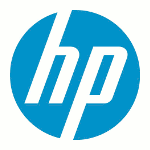 HP is a leading global provider of IT products, technologies, solutions and services to consumers and businesses. We leverage our strong financial position to extend our leadership in traditional markets and invest in exciting new technologies such as 3D printing, immersive computing, hyper mobility, Internet of all things and smart machines.
VAT Assisant
Czego możesz się spodziewać?
We have developed a strong and unique in-house Tax/VAT team to support our rapidly growing and re-engineered businesses. VAT Specialists form part of tax department, whose mission is to provide accurate, timely financial information on the company to management and tax authorities in the countries in which we operate.
You will be member of team with 10 VAT professionals located across EMEA and reporting to EMEA Indirect Tax Director (Global Tax organization).
Your activities and responsibilities will include:
•You will support HP's VAT practice in EMEA namely the members of EMEA Tax Team
•You will track, consolidate an be responsible for reporting to Senior Management
•You will support EMEA VAT Team members with statutory VAT filing to the local tax authorities
•Coordinate team deadlines
•Organize and coordinate team meetings, calls and other events
•Be a key participant within the worldwide HP Tax group identifying, analyzing and implementing the best solutions and efficient processes for the department
Our requirements:
•Bachelor's degree (undergraduate) in business/economics/law is advantage
•Experience working with limited supervision and managing complex topic
•Fluency in English
•Excellence with Excel, Word, PowerPoint
•Communication skills
•Teamwork
•Focus on quality
•Initiative
•Flexibility
What we offer:
•Dynamic and International environment
•Applying your knowledge gained in a fast-paced business environment
•High performance culture within team of experienced colleagues who will provide support to your development
•Flexible working hours
•Possibility to work partly from home
•Competitive salary
•Future-oriented benefits (such as company pension plans and additional time account)
•Equal opportunities and continuous career development
---
Informace o pozici
Společnost

HP Inc

Address

Required education:

Bachelor's

Required languages:

English (Advanced)

Salary

Salary:

21 000 – 31 000 EUR / year

Listed in:

Banking industry and financial services, Tax consultant / specialist

Employment form

Employment form:

Full-time work

Contract duration

Contract duration:

Permanent

Employment contract

Employment contract:

employment contract

Employer type:

Employer
---