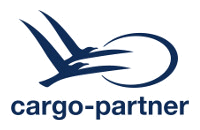 OPERATIONS AIR/OCEAN
cargo-partner is a leading multinational freight forwarder and integrated logistics provider with particular strength in intercontinental transport solutions. Based in Austria, cargo-partner is present in over 30 countries with more than 3000 employees and continues to grow and expand across the world.
Our employees are highly motivated professionals from many different nations with diverse cultural backgrounds who share a common passion for work, excellent communication skills and a strong entrepreneurial approach.
We offer an interesting career kick-start for talented people without experience as well as a rewarding opportunity for accomplished logistic and business professionals. We believe in establishing long-term relationships and investing in the continuous development of our employees.
We are looking for European Union citizens who hold a US Permanent Residence Card and are willing to explore opportunities of living and working in the United States.
If you are looking for a vital and challenging position in an innovative and dynamic international company, we want to get to know you!
OPERATIONS AIR/OCEAN
As an Operations Air/Ocean, you are a single point of contact for our customers and agents. You grant excellent execution of our customers order, from request for quotation to invoicing.
Your main tasks are to:
· Plan, organize and coordinate daily transports.
· Maintain daily contact with all service providers including and not limited to airlines, shipping lines, carriers, overseas agents and partners, customs brokers as well as to cargo-partner colleagues across the world.
· Assist both internal and external customers in their queries.
· Manage necessary transport orders into the internal systems, being responsible for the quality and accuracy of the data.
· Strong interaction with the sales department.
· Invoice correctly and in time all services provided to the customers and follow-up on payments.
· Keep all the documents related to every shipment in good order.
· Compile and/or help to prepare periodical reports related to your own handled transports.
We expect you to:
· Hold a Work permit (which comes along with so called ´green card´, US citizenship or working visa) which enables you to live and work permanently in the United States.
· Be willing to relocate to and work long term in the United States after the training period in Czech Republic.
· Be eager to learn new things.
· Have good communication and interpersonal skills.
· Be organized and have the ability to plan, coordinate and prioritize.
· Have the capacity for multitasking and resistance to very dynamic work environment.
· Have problem solving skills and to be able to make quick and right decisions.
· Have PC using skills (MS Office).
We do not necessarily expect you to:
· Have previous working experience in freight forwarding.
· Have a university degree.
We offer you:
· A varied range of activities with a high degree of personal responsibility.
· A full-time position in a company with innovative capacity and economic stability.
· Interesting and challenging position with international development and career possibilities.
· An excellent and team-oriented working atmosphere with flexible working hours
· A competitive performance oriented annual salary package.
· A training in freight forwarding which will develop your skill set and knowledge of the industry.
· Support with the relocation to the USA.
If you are looking for a challenging position in an innovative and dynamic international company, we want to get to know you!
Submit your application and CV via our online job portal today or apply for this position here.
---
Information about position
Employer

cargo-partner ČR s.r.o.

Address

Required education:

University

Required languages:

English (Advanced) or Czech (Proficient)

Listed in:

Transport, logistics and supply, Managing clerk

Employment form

Employment form:

Full-time work

Employer type:

Employer
---