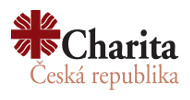 Caritas Czech Republic (CCR) is a non-profit non-governmental organization with field activities in 27 countries (Europe, Asia, Middle East and Africa) and an extensive social services programme in the Czech Republic assisting more than 100,000 clients. CCR is a member of the international network of the Caritas Internationalis and cooperates with a number of international and local partners.
In addition to emergency response, the organization focuses on 4 key areas: 1) health care and social services; 2) sustainable livelihoods in agriculture and small-scale entrepreneurship; 3) vocational education (youth and adults) and 4) assistance to refugees and IDPs.
CRR has 20 years of experience in managing social welfare programmes, including support to people with disabilities. The organization adheres to core humanitarian principles, including gender equality.
The CCR mission in Cambodia was established in 2016 with the aim to assist primarily through 3 main interventions: 1) fighting poverty; 2) capacity building to improve health and hygiene; and 2) supporting disabled communities. The main country office is located in Phnom Penh. CCR is currently working on its new country strategy, aiming to strengthen it's country presence, expand the local team and partnerships, in addition to developing the mission's programmatic portfolio
CCRC assists Cambodia in its effort to tackle poverty and social inequalities and to promote integral human development, social justice, and sustainable social systems in line with the Cambodian government's development aspirations. In line with the new country strategy, CCRC's effort will focus on health, education, environment and the social care sector. Throughout the projects, CCRC will mainstream crosscutting issues advancing gender equality, youth participation, disability inclusion and environmental sustainability.
Humanitarian Capacity Development Manager
I. Information about the position
Name of position: Humanitarian Capacity Development Manager
Expected length of employment: 12 months with possibility of extension (long-term contract preferred)
Type of position: Full-time
Place of employment: Prague (+ occassional travels)
Start date: ASAP
II. Responsibilities
Humanitarian Capacity Development Manager (HCDM) is an important member of the Humanitarian Aid and Development Cooperation Department´s open-minded senior management team welcoming pro-active and innovative approach.
CHDM coordinates humanitarian activities of CCR and systematically builds humanitarian capacity of the organization. He/she cooperates closely with the Head of Department, Development Manager, Regional Managers and CCR field missions.
CCR humanitarian capacity development
Collecting information about global humanitarian priorities and regions/ countries of focus. Coordinate collecting information about previous and ongoing CCR humanitarian projects, identify key areas of expertise and organizational know-how in specific sectors, summarize track-record and ensure that the institutional memory is retained
Identify gaps in terms of CCR emergency response capacity and proactively propose and implement measures to fill them (develop links to external experts, prepare and deliver trainings, organize knowledge sharing within the organization)
Draft concise and attractive presentation materials to communicate CCR emergency response capacity externally to donors, partners etc.
Development, update and introduction of CCR internal procedures linked to humanitarian capacity
Initiate and coordinate development of respective manuals and other regulations
Ensure compliance of CCR internal procedures with Core Humanitarian Standards
Ensure smooth implementation of respective internal regulations within the HQ as well as the missions
Humanitarian projects supervision
Supervise humanitarian projects implemented by CCR and ensure they follow Core Humanitarian Standards
Take the lead of humanitarian projects when needed (especially during the preparation phase, e.g. before the project manager is hired, etc.)
Active fundraising
Monitor humanitarian grant opportunities on global level and coordinate this activity with Regional Managers and Heads of Missions
Pro-actively search for new funding and other opportunities and suggest / execute steps toward development of CCR missions
Initiate and coordinate humanitarian project proposal writing in line with the respective country context and Strategy
Ensure the humanitarian project proposals comply with Core Humanitarian Standards and offer efficient and innovative solutions
Collect information about CCR priority regions and countries (political and security situation in the countries, socio-economic context, existing and emerging needs, donor´s policies) in order to have detailed overview of the global situation and trends
External relations
Coordinate development and maintenance productive relationships with donors, government agencies, partner organizations, diplomatic missions and provide advice to HoMs in this field;
Contribute to successful negotiation of partnerships and strategic cooperation
Keep abreast with donors' strategies, priorities and trends
III. Requirements
Key:
Experience in project/programme cycle management in humanitarian aid; proven track record of at least 2 years
Experience in drafting, introducing and implementing processes in a similar organization operating in this sector
Experience with financial project management
Good project proposal writing skills (preferably ECHO, EuropeAid, CZDA, etc.);
Excellent communication skills in English (oral and written);
Strong leadership and problem-solving skills;
Authority, professional communication skills and ability to cooperate smoothly with variety of colleagues, partners, etc.
Valid EU residence permit
Advantage:
Proven experience in managing teams with various nationalities, gender, age and ethnicity;
Experience of working in development and/or humanitarian setting in a leadership position;
Track record of managing relations with a variety of donors;
Knowledge of Caritas network;
IV. What we offer
Appropriate financial evaluation
Project approval bonus
Remmuneration (twice a year)
Business trips
25 days of paid leave, in addition to official public holidays
Mealtickets CZK 100/day
Multisport card
2 days of sick day/ year
2 days of home office/month
Business trips
Access to training opportunities
Career development in a value-driven professional organization, suitable especially for dynamic professionals
Open-minded senior management team welcoming pro-active and innovative approach
Creative atmosphere
Space to significantly contribute to organizational capacity building and bring wise and efficient solutions.
V. How to apply
The application must include a brief motivation letter, not longer than 1 page, and a maximum 4-page CV or resume. The applications are reviewed on continual basis. Only shortlisted candidates will be invited for an interview.
---
Informace o pozici
Společnost

Charita Česká republika

Adresa

Požadované vzdělání:

Vysokoškolské / univerzitní

Požadované jazyky:

Angličtina (Pokročilá)

Benefity:

Mobilní telefon, Notebook, Flexibilní začátek/konec pracovní doby, Stravenky/příspěvek na stravování, Dovolená 5 týdnů, Vzdělávací kurzy, školení, Příspěvek na sport/kulturu/volný čas, Zdravotní volno/sickdays, Možnost občasné práce z domova, Dog-friendly office

Zařazeno:

Ekonomika a podnikové finance, Project Manager

Typ pracovního poměru

Typ pracovního poměru:

Práce na plný úvazek

Délka pracovního poměru

Délka pracovního poměru:

Na dobu určitou

Typ smluvního vztahu

Typ smluvního vztahu:

pracovní smlouva, práce na živnostenský list/IČO, jiné

Zadavatel:

Nezisková organizace
---