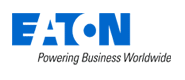 The Eaton European Innovation Center (EEIC) offers an exciting, engaging and inspiring environment for creative engineers who are looking for great learning, advancement and technology leadership opportunities in a broad range of technological fields and in an highly diverse team of researchers and engineers.
Power Electronics Senior Engineer
With almost 100 employees we are a vibrant Engineering and Innovation Center for electrical, vehicle, hydraulic, and aerospace applications for the region focus on businesses in Europe, Middle-East & Africa.
Eaton's Power Electronics Centre of Excellence opened a new position for a
Power Electronics Senior Specialist
Location: Prague, Roztoky, Czech Republic
About the opening:
Eaton is looking for an expert engineer to develop innovative solutions for our power conversion and protection products. This individual will be responsible for designing, developing and testing power electronics platforms and systems for power conversion and distribution applications in hybrid and electric passenger cars, commercial vehicles and off-highway OEMs.
Keywords: State-of-the-art Power Electronics, Traction Inverter, Power Conversion & Distribution
Your opportunity to work in those areas:
Designing, developing and testing innovative technologies and platforms for our electrical and hybrid solutions for on- and off-road vehicles:
High voltage traction inverters for passenger electric/hybrid vehicles and heavy-duty electric vehicles,
High-voltage DC/DC converters for changing the higher voltage of the battery to lower voltage to power infotainment and safety systems,
48 V Mild hybrid electric powertrain systems to change the 48V on the vehicle to 12V or 24V to power existing low-voltage systems,
On-board chargers and DC/DC converters to convert AC input from charging station to direct current to charge a high voltage battery.
Close collaboration with global product development teams from initial conception through each of the design and development phases, up to and including certification and product launch with the support of model-based development processes, and utilization of automated testing, verification & validation tools.
Serve as a technical subject matter expert (SME) - create own strategy, direction, priorities and lead the team to drive business results and improvements.

We would like you to know/have:
Master or Ph.D. degree in Electrical Engineering discipline, or related, from an accredited university,
10 years of related engineering experience in power electronics designs and product development
Significant hands-on experience with power converter development and testing and with control strategies of electric drives for traction
Significant modeling, simulation and analysis experience with tools like Matlab/Simulink, SPICE, PSIM and HIL tools (dSpace, RT-LAB, RTDS)
Demonstrated history in management of complex projects involving multiple components for completeness, compatibility, and compliance
Experience in innovation, new technology, and product development
Fluent in oral and written English
What we offer:
Competitive compensation and benefits package
Excellent working environment – yoga & table tennis on site, friendly team and much more
Lovely, quiet location, only 20 min from the Prague center metro station
Inclusion & Diversity – openness to diversity widens our access to the best talent. Inclusion allows us to engage that talent fully
Learning & Development – we invest in our employees for the long term; not just with salary and benefits but with ongoing learning and development opportunities made available through Eaton University (on-site in Prague)

What Eaton offers:
Competitive compensation and benefits package
Excellent working environment – yoga& table tennis on site, friendly team and much more
Lovely, quiet location in the green, only 20 min from the Prague centre metro station
Inclusion & Diversity - Openness to diversity widens our access to the best talent. Inclusion allows us to engage that talent fully.
Learning & Development - we invest in our employees for the long term – not just with salary and benefits but with ongoing learning and development opportunities made available through Eaton
University (on-site in Prague)
---
Informace o pozici
Společnost

EATON

Adresa

Požadované vzdělání:

Vysokoškolské / univerzitní

Požadované jazyky:

Angličtina (Středně pokročilá)

Plat

Plat:

80 000 – 130 000 Kč / měsíc

Benefity:

Bonusy/prémie, Mobilní telefon, Notebook, Příspěvek na penzijní/životní připojištění, Příspěvek na dopravu, Stravenky/příspěvek na stravování, Dovolená 5 týdnů, Vzdělávací kurzy, školení, Občerstvení na pracovišti, Příspěvek na sport/kulturu/volný čas

Zařazeno:

Elektrotechnika a energetika, Technika a vývoj, Věda a výzkum, Elektroinženýr, Specialista vývojového týmu, Pracovník výzkumu a vývoje

Typ pracovního poměru

Typ pracovního poměru:

Práce na plný úvazek

Délka pracovního poměru

Délka pracovního poměru:

Na dobu neurčitou

Typ smluvního vztahu

Typ smluvního vztahu:

pracovní smlouva

Zadavatel:

Zaměstnavatel
---