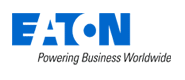 Elektrotechnický sektor společnosti Eaton je globálním lídrem v distribuci energie a ochraně elektrických obvodů; ochraně pomocných záložních zdrojů; v řízení a automatizaci; osvětlení a bezpečnosti; strukturálních řešeních a zařízeních pro elektrické sítě.
Eaton je společností zabývající se řízením energie, jejíž obrat dosáhl v roce 2018 hodnoty 21,6 miliard USD. Eaton svým zákazníkům poskytuje úsporná řešení pomáhající řídit elektrickou, hydraulickou a mechanickou energie efektivněji, bezpečněji a udržitelněji. Eaton má přibližně 100 000 zaměstnanců a prodává své výrobky zákazníkům ve více než 175 zemích světa.
Health & Safety Manager - manufacturing
Eaton Czech Republic is looking for
a EHS Site Lead - manufacturing
This position is located in our plant in Suchdol nad Luznici with over 700 employees (electrical sector – enclosures/power distribution components).
Eaton's presence in the Czech Republic dates from 1993, and today with 1700 people across 3 main sites in Prague, Suchdol & Chomutov.
Are you?
Open- minded, flexible person with creative ideas, open for new challenges, problem solver with common sense?
Do you want to work for a global player, where we care about ethics, inclusion and diversity and our people?
As a EHS Site Lead you will provide environmental, health, safety and security lead to the whole plant.
You will engage with plant manager and leadership team, HR department and other departments. There will be frequent interactions with colleagues from other plants in power distribution division.
Your responsibilities :
Communicate local regulatory requirements, manage interfaces with the public authorities regarding Environmental, Health and Safety, Security topics
Establish EHS objectives and targets, direct EHS activities for Plant Suchdol
Lead the development and deployment of management systems (ISO 14001, ISO 45001, ISO 50001, ISO22301)
Monitor and analyze EHS metrics, establish action plans to close the deviations , keep updated the internal EHS performance reporting
Inspect incidents (incl. near misses, releases and loses), identify preventive and corrective actions, assure the fulfillment of determined initiatives
Support continuous improvement of the EHS systems and avoid unnecessary costs while implementing and sustaining standards
Promote collaborative and support arrangement for occupational health care by labor inspections, occupational medical center service, trade unions and other authorities (channel their activities into a consistent Framework)
Create a strong EHS culture to engage employees
The right to stop or limit production flows in case of threat to health, security or environment
Your experience:
Strong experience in EHS on a manufacturing site (health & safety)
Understanding of legal safety requirements and its implementation
ISO 9001, 14001, ISO 45001, ISO 50001, ISO22301 knowledge
Understanding about EHS/QS tools ( occupational health and safety, problem solving, CI)
Ability to communicate with public authorities and internal stakeholders
Safety certification, certified auditor for EHS
Process management, risk analysis
English speaker
We offer:
Competitive compensation and benefits package (travel allowance, life insurance, vouchers, internal trainings and courses, life accident insurance, T-mobile benefits, annual reward, possibility of further education, development and career growth, supplementary pension insurance)
Great promotional opportunities – We encourage internal promotion, whenever possible
Excellent working environment – safety and ethic are really important for us
Inclusion & Diversity - Openness to diversity widens our access to the best talent. Inclusion allows us to engage that talent fully
Learning & Development - We invest in our employees for the long term – not just with salary and benefits, but with ongoing learning and development opportunities made available through Eaton University
---
Informace o pozici
Společnost

EATON

Adresa

Požadované vzdělání:

Vzdělání není podstatné

Požadované jazyky:

Čeština (Výborná), Angličtina (Středně pokročilá)

Benefity:

Bonusy/prémie, Mobilní telefon, Notebook, Příspěvek na penzijní/životní připojištění, Příspěvek na dopravu, Stravenky/příspěvek na stravování, Dovolená 5 týdnů, Vzdělávací kurzy, školení, Občerstvení na pracovišti, Příspěvek na sport/kulturu/volný čas

Zařazeno:

Elektrotechnika a energetika, Ostraha a bezpečnost, Výroba a průmysl, Technik BOZP, Supervizor výroby

Typ pracovního poměru

Typ pracovního poměru:

Práce na plný úvazek

Délka pracovního poměru

Délka pracovního poměru:

Na dobu neurčitou

Typ smluvního vztahu

Typ smluvního vztahu:

pracovní smlouva

Zadavatel:

Zaměstnavatel
---