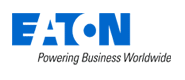 The Eaton European Innovation Center (EEIC) in Prague (Roztoky), Czech Republic is a vibrant and young engineering and Innovation Center for electrical, vehicle, hydraulic, and aerospace applications. The EEIC is Eaton's fifth global Innovation Center with "Power of One" capabilities with in-the-region, for-the-region focus on businesses in Europe, Middle-East, & Africa:
C++ Software developer - Industrial visualization& control
Eaton's Electronics team opened a new position for a
C++ Software developer - Industrial visualization& control
Do you like C++ and industrial applications?
Would you like to be part of solutions for process visualization and control?
Are you looking for a modern, multinational and friendly environment?
My name is Andrea Kirschner, and if all the answers are yes, then I might have interesting offer for you!
Location:
Prague-Roztoky
(20min from the centre by bus)
What's the project about?
GALILEO - The intuitive visualization software for HMI (Human Machine Interface) panels
More information about the product can be found here:
http://www.eaton.eu/FR/Europe/Electrical/ProductsServices/AutomationControl/AutomationControlVisualization/AutomationSoftware/GALILEO/index.htm
The software consists of two parts: An intuitive Design tool for a PC, allowing a user to configure& simulate graphical user interface (GUI) and Runtime that runs in the panel, providing GUI and interface to CodeSys for importing and exporting PLC variables. Apart from Runtime, there are specific communication modules utilizing various communication stacks (OPC UA, Profibus, ProfiNet, CAN, Modbus TCP and others).
First days and months:
Work as part of international team on Galileo project
Ramp up from day 1, having the responsibility for design and implementation of the Galileo runtime system, a human machine interface for embedded devices and for design and implementation of communication modules for Galileo.
Work daily from office or home with our colleagues in Prague and St. Galen.
Business trips to St. Gallen, Switzerland
What can you expect from us?
Team of international professionals, opportunity to learn new technologies.
Focus on technology and innovation
Roomy offices, excellent canteen, space for your creativity, ping pong, and others.
Annual bonus, multisport card, home office, cycling and sport friendly environment.
We would like you to know/ posses:
Excellent knowledge of C++ (OOP)
How to design, code, test, and debug software
Fluent English communication skills
Knowledge of GUI development, Qt, OpenGL is advantage
---
Informace o pozici
Společnost

EATON

Address

Required education:

Bachelor's

Required languages:

English (Intermediate)

Benefits:

Bonuses, Cell phone, Notebook, Contributions to the pension / life insurance, Transport allowance, Meal tickets / catering allowance, Holidays 5 weeks, Educational courses, training, Refreshments on workplace, Contribution to sport / culture / leisure

Listed in:

Electrical and power engineering, IS/IT: Application and system development, Technology and development, Programmer, Development engineer, Research and development worker

Employment form

Employment form:

Full-time work

Contract duration

Contract duration:

Permanent

Employment contract

Employment contract:

employment contract

Employer type:

Employer
---