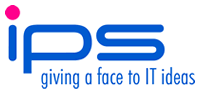 IPS is a Swiss-originated sole proprietorship with development centers in the Czech Republic (Prague, Brno) and Vietnam (HCMC). Thanks to 25 years of continuous innovations, we are reputed to be a technological leader in areas like IoT, Cloud computing, Advanced analytics or Custom development. We are proud to be the Microsoft Gold Partner.
IPS offers its employees working on large-scale long term international projects mainly for Western and Northern Europe customers. We belong among the best companies in providing complex .NET, MS BI, and IBM solutions in Europe.
Recruitment Marketing Specialist
IPS a Swiss SW company with the development centers in the Czech Republic and Vietnam is expanding its business and therefore we are currently looking for an HR Specialist to help us recruit right talents as well as promote our company as a great place to work. You'll do this by creating engaging content and building relationships with potential candidates.
This role is a perfect fit for talent acquisition professional with a marketing background who knows how to source great talents by crafting effective job descriptions and job ads for various groups in various locations.
Finally, you will help us establish a strong employer brand and attract top talent.
The successful candidate will be responsible for:
CZ Recruitment (Prague/Brno)
Active talent acquisition of IT professionals;
Manage and generate excellent candidate pipeline for all open IT positions;
Source, screen and qualify candidates using IPS best practices;
Phone screen pre-qualified candidates for relevant skills and experience;
Maintain comprehensive database tracking applicants, available resources, and open projects;
Extend employment offers by selling organization values, strengths, and opportunities;
Facilitate the onboarding process;
Full responsibility for monthly recruitment report;
VN Recruitment (Ho Chi Minh City /Da Nang)
Partner with HR Team in Vietnam;
Helps source candidates for IT positions;
Supports social media activities;
HR Marketing and Social Media
Actively participating on development, implementation and promotion of HR marketing, strategy;
Coordinates marketing communication activities;
Building the employer branding image, strategy and culture;
Finding right channels to reach new talents;
Managing social media and digital platforms;
HR Agenda
Support of internal HR processes and HR operations tasks;
Assists with planning and execution of various company events;
Accomplish other tasks as assigned;
Qualifications:
Min. of 4 years work experience as a Recruitment Marketing Specialist, Talent Acquisition Specialist or similar role;
Good storytelling abilities;
Excellent communication skills;
Advanced English communication skills – oral, written and presentation skills;
Creativity;
Familiarity with event planning;
Passion for IT and High-Tech Industry;
BSc in Human Resource, Marketing or relevant field;
Why to join us:
Professional and personal growth:
Enhance your professional skills;
Work in a dynamic company;
Education:
Personal development program;
Trainings and industry events and conferences;
English language courses;
Company culture:
Friendly and motivated team;
Supportive management;
Family atmosphere;
Quarterly based assessments and annual salary/role review;
Work-life balance;
Attractive package:
25 days of vacation;
Dedicated time for personal development;
In-house English lessons with native English speaker;
Meal vouchers, refreshment/fresh fruit;
Flexible working hours, occasional home office;
Teambuilding events;
Comfortable offices;
Attractive remuneration;
You can find more information about us here:
IPS website - www.ips-ag.com
LinkedIn - https://www.linkedin.com/company/1370010/
Facebook - https://www.facebook.com/ipsglobalsite/
---
Informace o pozici
Společnost

IPS s.r.o.

Adresa

Požadované vzdělání:

Bakalářské

Požadované jazyky:

Čeština (Výborná), Angličtina (Pokročilá)

Zařazeno:

Personalistika a HR, HR specialista, HR generalista, Specialista HR marketingu

Typ pracovního poměru

Typ pracovního poměru:

Práce na plný úvazek

Délka pracovního poměru

Délka pracovního poměru:

Na dobu neurčitou

Typ smluvního vztahu

Typ smluvního vztahu:

pracovní smlouva

Zadavatel:

Zaměstnavatel
---