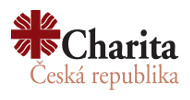 Caritas Czech Republic (CCR) is a non-profit non-governmental organization with field activities in 27 countries (Europe, Asia, Middle East and Africa) and an extensive social services programme in the Czech Republic assisting more than 100,000 clients. CCR is a member of the international network of the Caritas Internationalis and cooperates with a number of international and local partners.
In addition to emergency response, the organization focuses on 4 key areas: 1) health care and social services; 2) sustainable livelihoods in agriculture and small-scale entrepreneurship; 3) vocational education (youth and adults) and 4) assistance to refugees and IDPs.
CRR has 20 years of experience in managing social welfare programmes, including support to people with disabilities. The organization adheres to core humanitarian principles, including gender equality.
The CCR mission in Cambodia was established in 2016 with the aim to assist primarily through 3 main interventions: 1) fighting poverty; 2) capacity building to improve health and hygiene; and 2) supporting disabled communities. The main country office is located in Phnom Penh. CCR is currently working on its new country strategy, aiming to strengthen it's country presence, expand the local team and partnerships, in addition to developing the mission's programmatic portfolio
CCRC assists Cambodia in its effort to tackle poverty and social inequalities and to promote integral human development, social justice, and sustainable social systems in line with the Cambodian government's development aspirations. In line with the new country strategy, CCRC's effort will focus on health, education, environment and the social care sector. Throughout the projects, CCRC will mainstream crosscutting issues advancing gender equality, youth participation, disability inclusion and environmental sustainability.
Head of Mission in Cambodia
I. Information about the position
Name of position: Head of Mission
Expected length of employment: 12 months with possible extension (long-term contract preferred)
Type of position: Full-time
Place of employment: Phnom Penh
Start date: October 2018
II. Responsibilities

The Head of Mission (HoM) will be responsible for the strategic development of the country programme, overall administration of the mission and quality control in the implementation and monitoring of the country programme. More specifically, the HoM will be tasked with the following:
Strategic development of country programme
· Formulate and update the CCR country strategy;
· Develop the CCR country portfolio, including but not limited to securing new funding;
· Monitor the socio-economic, political and security situation in the country leading to the identification of existing and emerging needs;
· Keep abreast with donors' strategies, develop strategic partnerships with donors and present CCR's country strategies and achievements;
· Provide leadership in formulating project proposals in line with the country context and the CCR organizational mission.
General management and coordination
· Provide overall management of the mission in line with the CCR internal regulations;
· Ensure quality controls are in place in all CCR country projects;
· Coordinate with the country and Head Office teams to ensure the country mission fulfills all in-country legal requirements;
· Participate in regular visits of field-based activities;
· Provide support to and oversight of local partnerships in line with technical and ethical regulations of CCR (including but not limited to regular meetings with partners);
· Provide regular updates on the progress of the mission to both the mission team and the CCR Head Office;
· Ensure all staff members and visitors follow security rules and adhere to the organizational Code of Conduct.
Human resources management
· Provide administrative oversight of human resource management within the country team;
· Support professional development of the CRR country team;
· Ensure performance reviews are carried out by line-managers in the country team;
· Adopt and encourage a pro-active approach to addressing and resolving any HR-related issues in a transparent and positive approach;
· Plan and provide oversight of the recruitment of new mission level personnel, including permanent staff, volunteers and technical consultants.
Financial supervision
· Regularly review the country mission cash flow and develop expenditure forecasts;
· Ensure regular monthly follow-ups are duly prepared at the project level and analyzed at the mission level leading to prompt resolution of identified challenges and problems;
· Ensure procurement policies are followed at all times as per the CCR Procurement Manual.
External relations
· Outline and implement a strategic partnership development plan;
· Participate in relevant coordination meetings and update all relevant stakeholders on the CRR mission and country programme;
· Update the Embassy of the Czech Republic about current and planned activities;
· Ensure the country mission has updated communication materials;
· Lead any donor meetings in the country and provide support during external visits.
III. Requirements
Key:
· Proven experience in managing teams with various nationalities, gender, age and ethnicity;
· Experience of working in development and/or humanitarian setting in a leadership position;
· Track record of managing relations with a variety of donors;
· Experience in proposal development;
· Excellent communication skills in English (oral and written);
· Strong leadership and problem-solving skills;
· Experience in managing security;
Advantage:
· Technical background in agriculture, small-scale business management, health care services or education;
· Knowledge of the Caritas network;
IV. What we offer
· Gross monthly remuneration commensurate with experience and competencies (the monthly remuneration includes base salary, per-diem and a performance-related monthly bonus of 10%)
· 25 days of paid leave, in addition to official public holidays (R&R policy under development)
· Travel health insurance
· 2 return flights per year to home country
· Contribution towards accommodation
· Pre-deployment and on-site health, psychological and security support
· Access to training opportunities
· Career development in a value-driven professional organization, suitable especially for dynamic professionals
Caritas Czech Republic is an equal opportunity employer. Candidates with disability are also encouraged to apply.
V. How to apply
The application must include a brief motivation letter, not longer than 1 page, and a maximum 4-page CV or resume. Please include "Head of Mission in Cambodia" in the Subject of your email. We thank all the applicants for their interested, however, only shortlisted candidates will be contacted.
---
Informace o pozici
Společnost

Charita Česká republika

Adresa

Požadované vzdělání:

Vyšší odborné

Požadované jazyky:

Angličtina (Pokročilá)

Plat

Plat:

44 000 – 48 000 Kč / měsíc

Benefity:

Flexibilní začátek/konec pracovní doby, Stravenky/příspěvek na stravování, Dovolená 5 týdnů, Zdravotní volno/sickday

Zařazeno:

Ekonomika a podnikové finance, Project Manager

Typ pracovního poměru

Typ pracovního poměru:

Práce na plný úvazek

Délka pracovního poměru

Délka pracovního poměru:

Na dobu určitou

Typ smluvního vztahu

Typ smluvního vztahu:

pracovní smlouva, práce na živnostenský list/IČO

Zadavatel:

Nezisková organizace
---