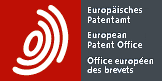 The European Patent Office
With almost 7 000 employees, the European Patent Office (EPO) is one of the largest public service institutions in Europe. Its headquarters are in Munich and it also has offices in Berlin, Brussels, The Hague and Vienna. The EPO was founded with the aim of strengthening co-operation on patents in Europe. Through the EPO's centralised patent granting procedure, inventors are able to obtain high-quality patent protection in up to 44 countries, covering a market of some 700 million people. The EPO is also the world's leading authority in patent information and patent searching.
In 2017, the EPO received over 165 000 patent applications and granted over 105 000 patents. Its free online patent database, Espacenet, contains more than 100 million technical documents from 100 countries, and its free neural machine translation service, Patent Translate, provides instant, high-quality translation in 32 languages, including Chinese, Japanese, Korean and Russian.
Security systems engineer (9161)
Job group: 5
Grade: G7-9 (net (basic) monthly salary* for this vacancy: EUR 5 500 to 6 900 depending on experience) Duration of appointment: five years Career path: Technical
Location: Munich
Application deadline: 05.09.2018
Directorate 4.4.1 (Buildings, Technical Installations and Property) is responsible for ensuring optimal working conditions for all staff, and for preparing and maintaining the buildings owned by the EPO.
Department 4.4.1.3 (Technical Services) oversees the maintenance of four office buildings in Munich covering a surface area of 360 000 m² and providing office space for 4 000 staff. The building technology implemented throughout the offices is complex and conforms to the highest standards.
In the role of security systems engineer, you will be responsible for the structure and implementation of building-specific and cross-site security and videoconferencing systems in close co-operation with internal and external specialists.
Your main responsibilities
Developing a cross-site security and videoconferencing system architecture in close co-operation with external engineers, IM project managers and system users
Supervising and managing service contracts worth up to EUR 1 500 000/year and technical projects worth up to EUR 5 000 000/year
Implementing the maintenance strategy:performing systematic assessment of systems with regard to efficiency, risk to business, integration and life expectancy
performing and documenting audits and checks
ensuring the continuous improvement of systems, their maintenance and functionality
taking repair/replacement/enhancement decisions
Ensuring that technical documentation and the CAFM system (Archibus) are up to date and that the right tools are put in place for managing corrective and preventive action
Independently managing small projects worth up to EUR 500 000 and assisting with the planning and execution of larger projects
Managing the procurement process:drafting technical specifications for contracts and projects
preparing procurement documents
liaising with internal units (e.g. Procurement and IM)
overseeing the procurement process up to signature of contract
Preparing information and decision documents
Identifying and developing processes for continuous improvement initiatives
What we expect from you
Eight to ten years of proven professional experience in the area of low-voltage systems
Very good knowledge of security and videoconferencing systems and their architecture
Good communication skills and proven experience in managing service providers and contracts
Good knowledge of German standards and regulation in the area of low-voltage systems
Familiarity with process-oriented structures and proven experience with technical building installations
A certificate of apprenticeship in the relevant technical field would be an advantage
A specialist qualification or a bachelor's degree (at least) in electrical engineering or a similar discipline
Your qualifications
Diploma of completed university studies at bachelor's level or - in exceptional cases - equivalent professional experience
Working knowledge of two official languages
In addition, due to the specific nature of this job profile, fluent in German and proficient in English; a working knowledge of French would be an advantage
Citizenship of one of the member states of the European Patent Organisation
Time frame
It is intended to hold the interviews in week 39 in Munich.
*after deduction of EPO internal tax and before deduction of staff contributions to the social-security and pension schemes.
To foster gender diversity, EPO encourages applications from female candidates.
The EPO is an equal opportunities employer and supports workforce diversity as a signatory to the Diversity Charter (Charta der Vielfalt) since 2010.
All applications for vacant positions will be welcomed and considered on the professional merits of the applicant against the role profile for the position regardless of nationality, ethnic origin, gender, sexual orientation, marital status, disability, parental responsibilities, age, religion or belief.
---
Informace o pozici
Společnost

The European Patent Organisation - EPO

Address

Required education:

University

Listed in:

Security and safety

Employment form

Employment form:

Full-time work

Employer type:

Zaměstnavatel
---
The European Patent Organisation