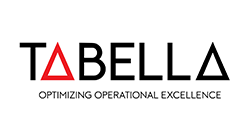 There's forever been a conflict between who makes a product successful: the advertisers/marketers or the operations who deliver the product.
Tabella clients don't face this dilemma. Tabella delivers on both fronts.
Optimizing Digital Operational Excellence.
LAMP Specialist
Join a great international IT Team in Tabella s.r.o. - Prague 4 right by Metro Budejovicka?
We're searching for increasing delivery capability and to deliver quality in the IT Development team – including Arcos Solution, Database programming, Front End Solutions, Integration capacity and of course Brand New Projects addressing existing business needs.
Do you want to be a part of the team that builds WEB solutions used by millions of users? No, we're not an eShop and yet still have millions of users.
We're looking for colleagues in many areas including front-end development, back-end development, PHP language, SW analyses, technical project management and DBA.
Don't worry, this is definitely not one position. In case you have a combination of these skills or you have others (e.g. Angular, Vue, SQL, architecture, GIT) or you're willing to learn, just get in touch – we want to hear from you.
We expect you to speak English and strive to learn something new every day.
---
Informace o pozici
Společnost

Tabella s.r.o.

Address

Required education:

Education is not important

Required languages:

English (Advanced)

Benefits:

Bonuses, Meal tickets / catering allowance, Holidays 5 weeks, Cafeteria, Refreshments on workplace, Sick day

Listed in:

IS/IT: Consultations, analyses, and project management, IS/IT: Application and system development, IT Analyst, SW architect, Project Manager, Programmer, Tester, Technical Writer

Employment form

Employment form:

Full-time work

Contract duration

Contract duration:

Permanent

Employment contract

Employment contract:

employment contract

Employer type:

Employer
---