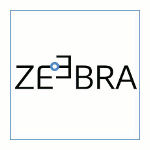 Zeebra Resource Solutions are a recruitment consultancy firm, with headquarters in Prague, Czech Republic. We are recognized as specialists and market leaders in the IT and Telco areas. Our clients are mostly international companies interested in establishing themselves in Central and Eastern Europe.
Quant Software Developer - Risk Management
Our client is one of the largest financial marketplace organizers in the world. The company provides a portfolio of services covering the entire trading process chain.

For their Software Develpment Center in Prague they are currently looking to hire a skilled Quant Software Developer, to work on a new project in Risk Management.

As a Quantitative Devoloper in Risk Methodology and New Products, you are responsible for the strategic Risk Methodology development. The main task is to develop and maintain our state of the art risk prototypes to facilitate cutting edge research with regards to pricing and risk methodology. You will consider and validate whether changes to the risk methodology and product valuation approach need to be implemented. Further, you translate methodology concepts into business requirements for the risk systems and communicate these to IT, internal and external stakeholders as well as prototype code.

The successful candidate will be able to demonstrate:
M.Sc. or PhD in a quantitative discipline (Econometrics, Mathematics, Physics, Financial Engineering, Computer Science, etc)
Ideally Several years of experience in quantitative modelling
Experience and profound knowledge in the software for market data handling, valuation and risk calculations
Quantitative, analytical and problem solving skills
Excellent communication and negotiation skills, ability to analyse trade-offs and recommend solutions
Proficiency in written and spoken English
Programming experience in C++ or other compiled languages (e.g. C#, Java).
Experience in Python or other scripting programming (R, SQL, etc.)

Benefits/Other:
Very competitive salary package depending on level of required skills
Pension plan (company contributes with 3% of monthly salary), referral bonuses
Meal vouchers, Sport & Cultures vouchers
Language lessons
Everyday use of English
Flexible working time
Excellent career development opportunities

If you are interested in applying for this role or would like to get more information please send your CV and application to Alex AT zeebra DOT cz for immediate consideration. If you appear to meet the requirements we will contact you asap to discuss the opportunity in more details.
---
Informace o pozici
Společnost

ZEEBRA Resource Solutions, s.r.o.

Address

Required education:

University

Required languages:

English (Advanced)

Listed in:

IS/IT: Application and system development, Programmer

Employment form

Employment form:

Full-time work

Contract duration

Contract duration:

Permanent

Employment contract

Employment contract:

employment contract

Employer type:

Personální agentura
---