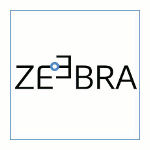 Zeebra Resource Solutions are a recruitment consultancy firm, with headquarters in Prague, Czech Republic. We are recognized as specialists and market leaders in the IT and Telco areas. Our clients are mostly international companies interested in establishing themselves in Central and Eastern Europe.
Expert C++ Developer - amazing opportunity in Berlin
Our client is THE C++ Development company to work for. If you are fluent in C++, have a passion for clean, beautiful code and efficient effective algorithms - this is an opportunity not to be missed.
We are hiring for the best C++ Developers across the EU to work in the heart of Berlin on revolutioanzing the way busienss presentations are made.
You will be responsible for:
Solving non-trivial compex algrothmic proiblems in a beatiful and clean C++ code.
What will you need to succeed?
A degree in Computer Science - ideally MSc or PhD or equivalent level understanding of Computer Science topics (algorithms design / optimization, computational complexity, advanced data structures, etc)
Have a real passion for high quality code, and take pride in solving even the most challenging algorithmic puzzles
Be fluent in C++ , idelly with Boost library too
Working with complex distributed multi-threaded systems
Expert in server - side technologies
Experience in developing high-quality business logic on server side
Highly motivated, resourceful and intelligent

Why apply:


Key Selling points:
Our cleint is a kind of company developers truly like. In fact, of our now 20 full-time developers, in 15 years of company's existence only 1 ever quit his job.
The comapny is highly profitable, so we can give you the time and resources to write beautiful
code. There are no meetings. All management (the two co-founders) are computer science PhDs, so no demands from people who don't understand the trade.
You will be working on revolutionizing the way presentations are made, reinventing the user interface and largely automating the slide layout.
The product is integrated this product into Microsoft Office, which means reverse-engineering and disassembling the innards of Microsoft's code.
And you will be doing so based on the very large, home-grown C++ library
Our client is funding a C++ ISO committee delegation, so there is a good chance that
components you will invent will find their way into the standard.
The entry bar is set extremely high, but so are the rewards to the successful ones.
if you are interested in learning more about this cool and exciting opportunity - please send me an email to Alex @ Zeebra Dot CZ.
---
Informace o pozici
Společnost

ZEEBRA Resource Solutions, s.r.o.

Address

Required education:

University

Required languages:

English (Intermediate)

Listed in:

IS/IT: Application and system development, Programmer

Employment form

Employment form:

Full-time work

Contract duration

Contract duration:

Permanent

Employment contract

Employment contract:

employment contract

Employer type:

Personální agentura
---