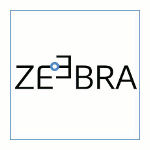 Zeebra Resource Solutions are a recruitment consultancy firm, with headquarters in Prague, Czech Republic. We are recognized as specialists and market leaders in the IT and Telco areas. Our clients are mostly international companies interested in establishing themselves in Central and Eastern Europe.
IT Admin - Windows
Position Objective

IT Admin supports and monitors the customers and company information systems, servers, network and data. This unique position is comprised of 3 primary related functions: Server Administration, Customers/Production Infrastructure Administration and Network Support.
IT Admin also monitors and supports the routers, firewalls, internet connections and servers of the company and customers, troubleshoots and improves the performance of the servers, network and databases.
Qualifications
Monitor all network links and Internet Providers to improve all internet routes.
Perform patching and security on the servers.
Responsible for problem recognition, research, and isolation.
Identifies, researches and resolve complex technical problems.
Performs software installs and upgrades, and document all upgrades or replacements of hardware and software systems on the servers.
Perform preventive and/or corrective maintenance of in-warranty and out of warranty servers and network equipment.
Tracks and identifies new opportunities to improve our infrastructure, methodologies and operations.
Implements policies, procedures and standards relating to information and telecommunication systems.
Responsible for maintaining and tracking the company's server software licenses inventory, monitor subscription expiration dates and report about the renewal dates when required.
Major Responsibilities:
2+ years of hands-on experience in the IT field, including Server, Networks and Systems Administration.
2+ years of experience in Networking and Virtualization.
Experience with Routers, Firewalls and switches.
Experience in Windows Server 2012 and Linux
1+ years SQL Server experience a must.
Must be highly organized, detail-oriented, and possess the ability to successfully manage multiple priorities.
VMware Certified Professional desired
Microsoft Certified Professional desired
Strong knowledge and working experience in network infrastructure and security (firewalls, routers, cabling, Windows servers, VPN, security policies).
Expert in server installation, configuration, and monitoring.
---
Informace o pozici
Společnost

ZEEBRA Resource Solutions, s.r.o.

Address

Required education:

Secondary education or professional training with a school-leaving exam

Required languages:

English (Intermediate)

Listed in:

IS/IT: System and HW administration, Operating system and network administrator

Employment form

Employment form:

Full-time work

Contract duration

Contract duration:

Permanent

Employment contract

Employment contract:

employment contract

Employer type:

Personální agentura
---