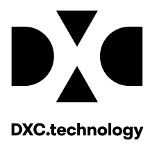 Pre-Billing Analyst
ABOUT DXC
DXC Technology is the world's leading independent, end-to-end IT services company. Created in 2017 by the merge of CSC and the Enterprise Services business of Hewlett Packard Enterprise, DXC Technology serves nearly 6,000 private and public-sector clients across 70 countries.
POSITION SUMMARY

The Pre-billing team is part of the Order-to-Cash department within CSC Shared Service Centre
and is responsible producing data to trigger invoicing for clients across the globe. The team
ensures timely preparation of correct and full information and is also responsible for reporting to
management and internal clients, plus addressing ad hoc requests.
YOUR RESPONSIBILITIES
· Collating, verifying and enhancing data from various operational organizations
· Assisting in preparation, analysis and reconciliation of various records, financial reports
and statements
· Preparing client monthly billing databases and reports
· Performing backup responsibilities for assigned team members
· Cooperating with colleagues in other teams responsible for various aspects of the
prebilling process
· Proactively and professionally managing the resolution of queries from both internal &
external sources
· Engaging in process improvement initiatives to increase the efficiency
· Participating in new work transitions as needed
OUR REQUIREMENTS
· A degree in Finance or related area desired
· Understanding and practical knowledge of Finance processes
· 1 years' experience in a similar position within an international Shared Service Centre is
preferred
· Excellent verbal and written communication skills in English
· The ability to work independently and as part of a team
· Proactive and strong analytical skills
· Excel experience is required
· Understanding of business finance systems platforms (SAP
---
Informace o pozici
Společnost

DXC.TECHNOLOGY LIMITED

Address

Required education:

University

Required languages:

English (Advanced)

Benefits:

Flexible start/end of working hours

Listed in:

Banking industry and financial services, Economics and Business Finance

Employment form

Employment form:

Full-time work

Employer type:

Zaměstnavatel
---