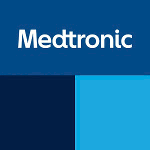 About Medtronic
Together, we can change healthcare worldwide. At Medtronic, we push the limits of what technology, therapies and services can do to help alleviate pain, restore health and extend life.
We challenge ourselves and each other to make tomorrow better than yesterday. It is what makes this an exciting and rewarding place to be.
We want to accelerate and advance our ability to create meaningful innovations - but we will only succeed with the right people on our team.
Whatever your specialty or ambitions, you can make a difference at Medtronic - both in the lives of others and your career. Join us in our commitment to take healthcare Further, Together.
Payroll Analyst
CAREERS THAT CHANGES LIVES
Do you have experience with managing end-to-end payroll? Are you interested in being responsible for ensuring a quality process for preparation, validation and delivery of an accurate, compliant and timely payroll?
Join Medtronic as Payroll Analyst and become a part of a company that improves people's lives.
Medtronic is working to improve how healthcare addresses the needs of more people, in more ways and in more places around the world. As one company, we can accelerate and advance our ability to create meaningful innovations - but we will only succeed with the right people on our team. This is the ideal opportunity to join us, and be part of our commitment to the health of others.
DAY IN LIFE
• Provide guidance and support for local payroll process. Ability to manage all activity associated with the end-to-end process.
• Understand the requirements for payroll preparation, including the interaction and escalation with functions supporting the pay process such as Sales Operations, Benefits, Compensation teams etc.
• A good knowledge of processes that support validation, control and delivery of an accurate and timely payroll. This should also include reconciliations, checking and archives necessary for future audits and reviews. An approach which takes into consideration continuous improvement measures
• Expertise in how to integrate legislative changes through internal or external consultation to ensure that payroll remains compliant at all times and Medtronic is not exposed to risks through lack of adherence to these changes.
• A comprehensive view on activities required in country for social insurance, tax, benefits, benefits in kind, deductions etc and the periodic reporting or filing thereof.
• Experience in working for an International organization and the interaction with colleagues from different functions, sites, countries or sub groups such as Shared Services, CoEs or a broader group of peers.
• Awareness and use of processes and procedures supporting Audit or SOX requirements to include SOD and government audit requirements. Any participation in government audit would be an added benefit
• A strong focus on metric and metric attainment
• A willingness to participate in regional or global initiatives to support payroll and improvement payroll process or delivery.
MUST HAVES
• 4+ years of overall experience with systems support, system implementation, etc
• BA/BS degree
• Workday experience
• Experience with all Microsoft Office applications (Word, Excel, PowerPoint, Visio)
• Strong verbal and written communication skills
• Demonstrated ability in process improvement and strategic thinking
• Good command of English language, spoken and written
NICE TO HAVES
• Proven experience with leading teams and/or projects(an advantage)
• Certified Payroll Professional (CPP)
• Lean Processing or Six Sigma training or certification
• Experience supporting a Global company or Global HCM system
• Good knowledge of SOX, SoD and Audit
• Completed at least one government audit, either tax or social security
YOUR MOVE
Is this the position you were waiting for? Then please apply directly via the apply button!
---
Informace o pozici
Společnost

Medtronic

Address

Required education:

Bachelor's

Required languages:

English (Advanced)

Listed in:

Human resources, Remuneration and benefits specialist, Payroll clerk

Employment form

Employment form:

Full-time work

Contract duration

Contract duration:

Permanent

Employment contract

Employment contract:

employment contract

Employer type:

Personální agentura
---