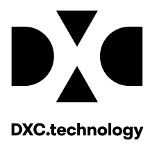 Payroll Specialist
DXC Technology (NYSE: DXC) is the world's leading independent, end-to-end IT services company, helping clients harness the power of innovation to thrive on change. Created by the merger of CSC and the Enterprise Services business of Hewlett Packard Enterprise, DXC Technology serves nearly 6,000 private and public sector clients across 70 countries. The company's technology independence, global talent and extensive partner alliance combine to deliver powerful next-generation IT services and solutions. DXC Technology is recognized among the best corporate citizens globally.

We are currently looking for independent candidates with Czech Language who wants to work from our Wroclaw, Poland office with good understanding of accounting principles willing to develop in a dynamic and multinational environment. The candidates in our team have a chance to use and further develop their accounting knowledge, enhance their soft skills and take part in interesting projects.
· Provides standard to moderately complex financial support that is either transactional or analytical for a financial function or a business.
· Establishes and maintains relationships with business leaders to actively ensure basic financial analysis needs are met.
· Handles moderately complex business issues on a routine basis.
· Provides analytic support to business initiatives.
· Develops a deeper understanding of the company's financial processes and a detailed knowledge of the business.
· Ability to influence a particular cost center within a business, typically interacting with managers.
Education and Experience Required:
· First level university degree with a focus in business or economics recommended or equivalent experience.
· Typically 2+ years of experience as a financial analyst.
· May have experience in more than one finance function.
Knowledge and Skills Required:
· Basic understanding of accounting processes and principles.
· Good analytical skills.
· Good business application skills (e.g., Microsoft Excel).
· Good communication skills.
· Good teamwork skills.
We offer not only a stable job in a well-renowned company but also provide an attractive working environment where you can meet many new, inspiring people from all across the world – A place where you can develop yourself, work with experts and have also the chance to relax and have fun, as well as enjoy many activities suitable for our Employees and their lifestyles. Below you will find information about what we have to offer:
Medical package for Employees and their closest family
Multisport card
Life insurance package
Free coffee, tea, sandwiches and fruit
Modern offices in the city center
Work-Life balance support including flex-time arrangements and work from home opportunities
Training and opportunities for personal development and advancement within the company
---
Informace o pozici
Společnost

DXC.TECHNOLOGY LIMITED

Address

Required education:

Bachelor's

Required languages:

Czech (Advanced), English (Advanced)

Benefits:

Notebook, Flexible start/end of working hours, Meal tickets / catering allowance, Holidays 5 weeks, Educational courses, training, Cafeteria, Refreshments on workplace, Occasional work from home, Corporate Events, Individual budget for personal growth

Listed in:

Economics and Business Finance, Human resources

Employment form

Employment form:

Full-time work

Employer type:

Zaměstnavatel
---