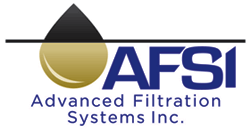 Advanced Filtration Systems (AFSI) was established in 1986 by the corporations Caterpillar and Donaldson as joint-venture supplying oil, fuel and hydraulic filters for Caterpillar. At present AFSI produces 1,400,000 filters a month in its American plant is at the peak of its current capacities. The company has a turnover of 100 million American dollars a year. According the production capacity of AFSI in the USA company is expanding with the production to the Czech Republic. New plant is finishing now in the industrial zone JOSEPH in Havran by Most. The first production is expected to begin at the start of next year. From 2009, the plant will supply Caterpillar's distribution network in Europe, Africa, Asia and Australia.
FINANCE MANAGER, CONTROLLER
AFSI EUROPE IS LOOKING FOR FINANCE MANAGER, CONTROLLER!
Your future challenges are:
Financial accounting including inventory and variance accounting.
Provide background and variance explanations to budget on a monthly basis for key B/S and P&L accounts. Analyze results to assess operational performance and identify opportunities for improvement. Develop and maintain processes such as scorecards and dashboards to communicate results to management. Partner with site leadership team to drive improvements and mitigate risks.
Internal management accounting including: Business Plan preparation, profit center reporting and budgeting and margin analysis.
Development and maintenance of internal controls and procedures
Recommend and perform internal control audits
Primary contact for CACD (Caterpillar Corporate Auditing and Compliance Division) controls audits of AFSI facilities. Coordinates preparation and gathering of required information and responses to audit inquires
Determining return on investments (ROI).
Capital asset forecasting and reporting
NPI costing and pricing support
Inventory valuation, inter-company transactions, sales & cost of sales reporting.
Review and validate relevant data and data sources, then analyze information and provide feedback
Participate on and lead teams
Leads or assists with special projects.
Other duties as assigned
Ensure cash availability and optimization of funds.
Process Improvement: activel participate in process ad systems improvements and development
Identify continuous improvement and productivity improvement opportunities - maximize reuse, minimize redundancy, streamline
Ensure proper application of company financial policies and procedures.
Assure adequate records retention of corporate financial data.
What do we look for?
University degree in Finance, Accounting or Business Administration.
Minimum 5 years of financial buisness experience in a supervisory role.
Fluent level of English (written and spoken).
Knowledge of JD Edwards (JDE) preferably.
Communication, strategic, analytical and organizational abilities.
Pro-active approach to problem solving, teamwork, strong customer awareness approach.
What we offer?
Pleasant work team.
Possibility of self-realization.
Competitive salary and extensive corporate benefits package.
Employment for an indefinite period.
Business car also available for private rides.
iPhone 8.
5 days extra vacation.
English lessons during working hours.
Flexible working hours.
Special tariffs for employees and family members from the Vodafone.
Professional and personality development.
---
Informace o pozici
Společnost

AFSI Europe s.r.o.

Adresa

Požadované vzdělání:

Vysokoškolské / univerzitní

Požadované jazyky:

Angličtina (Pokročilá)

Benefity:

Bonusy/prémie, Příspěvek na penzijní/životní připojištění, Příspěvek na dopravu, Stravenky/příspěvek na stravování, Dovolená 5 týdnů, Vzdělávací kurzy, školení, Firemní akce

Zařazeno:

Ekonomika a podnikové finance, Financial Controller, Finanční ředitel/manažer

Typ pracovního poměru

Typ pracovního poměru:

Práce na plný úvazek

Délka pracovního poměru

Délka pracovního poměru:

Na dobu neurčitou

Typ smluvního vztahu

Typ smluvního vztahu:

pracovní smlouva

Zadavatel:

Zaměstnavatel
---