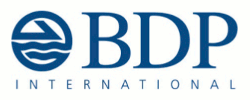 BDP EPIcenter is a branch of a global logistics company. We are involved in supporting operational, IT, financial and sales activities of our own European and Global offices. We have been in Prague for over 8 years and now we have almost 130 employees from 21nationalities and are still expanding.
Development Engineer .Net
An exciting opportunity has arisen to join our Support and Development team here at BDP International in Prague.
The Employee will have office space in Prague 8 Karlin in a dynamic fast growing company with 40+ sites across EMEA.
Job summary:
Responsible for support on our DMS and development, administration and monitoring of translation and specialized software.
Assists customers in requirements definitions, analyze requirements, create design specifications and develop software solutions.
Ability to communicate to management the progress of assignments, including project timelines, issues, and contingencies.
Develop acceptance test criteria and test plans.
Essential Functions: (Primary)
Responsible for software development, administration, maintenance, and possibly monitoring of Systems. This includes translation software, communication lines, server, and disk organization, database sizing, and tuning.
Responsible for ensuring uptime for specific Systems. In the event that a component/system is not functioning, the team must work through the problem until the component/system is functional. All members of the team are responsible for being present and working together until the problem is resolved.
Responsible for identifying and fixing any and all incoming and outgoing documents and processes that have failed due standards validation and or mapping.
Performs upgrades to translation software in conjunction with management directives.
Communicates in a concise and professional manner with both internal and external clients.
Recommends a set of options for our clients/agents/partners as a solution to a particular problem.
Perform mapping tasks as supplied by various IT Teams.
Perform duties as requested by Team Members and/or Management.
Responsible for the delivery of products according to established timelines and schedules.
Required to keep abreast of new techniques, standards, and communication protocols through training, and the reading of reference materials.
Interfaces with clients/partners/agents to define requirements, understanding the clients and BDP's business processes as best as possible.
Responsible for working with the user community to confirm application functionality based on project specifications.
Required automating the processing of incoming/outgoing transactions via communication schedules, and transactional schedules.
Responsible for the identification of application development changes that need to be made to accommodate the requests, business process of the client/agent/partner. Work with the Project Manager and Development staff on applications to detail the application changes, and provide support throughout the development process.
Responsible for unit testing, and debugging of maps. Unit testing includes the review of data in the operating system to ensure that the data meets the requirements of the client, BDP operations, and the operating system (i.e. Codes, Business Logics, etc.).
Ensures all decision making for carrier selection and other related activities take into account the utmost safety with respect to the quality of the Environment, and health of employees and contractors in which BDP interacts with on a daily basis.
Job Requirements/Specifications:
Minimum of 3 to 5 years of programming/software development/enhancement experience required
Technical Bachelor of Science or equivalent degree
Application Development skills including database, client/server, web, C# and Microsoft Visual Studio, VBScript, Java, knowledge on how to read and write SQL and an understanding on how to create and manage windows services. Through ongoing training keeps abreast of important technologies.
Driven, detail oriented, shows a sense of urgency when required, conscientious
Fluent English
Start ideally ASAP
Platform:
DMS: EMC Documentum
Additional components:
OpenText ApplicationXtender (formerly EMC ApplicationXtender)
License Server,
DDS (Document Distribution System)
Hyland OCR
Nuance AutoStore
Languages & frameworks primarily:
.NET
VBScript. (extensively used by OCR and AutoStore)
Languages & frameworks secondary:
Java (custom developed solution for portions of the overall solution)
We offer a challenging career opportunity within the dynamic environment of an international logistics company. A full-time, long-term allocation starting immediately.
---
Informace o pozici
Společnost

BDP RSC s.r.o.

Address

Required education:

College

Required languages:

English (Advanced)

Benefits:

Bonuses, Flexible start/end of working hours, Meal tickets / catering allowance, Educational courses, training, Cafeteria, Refreshments on workplace, Contribution to sport / culture / leisure, Sick day, Occasional work from home

Listed in:

IS/IT: System and HW administration, IS/IT: Application and system development, Programmer, Application SW administrator

Employment form

Employment form:

Full-time work

Contract duration

Contract duration:

Permanent

Employment contract

Employment contract:

employment contract

Employer type:

Zaměstnavatel
---