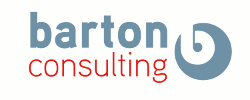 Barton Consulting je specializovanou agenturou zaměřenou na vyhledávání IT a finančních odborníků pro klienty z řad prestižních českých i zahraničních společností. Poskytujeme profesionální služby v oblasti recruitmentu a executive search založené na dlouholetých zkušenostech se zprostředkováním zaměstnání na manažerské i úzce specializované pozice.
Za více než deset let jsme našli nové zaměstnání stovkám odborníků.
V této chvíli aktuálně poptáváme následující pozici:
Junior Project Manager - international projects
Junior Project Manager for international projects - with travelling abroad
Do you have experience within a Project Management or do you want to start with the Project Management role?
Do you have strong organizational and communication skills? Do you want to be involved in development of the newest technologies? Do you like travelling abroad?
If so, this could be an ideal challenge for you!
Our client is seeking for a Junior Project Manager to join their R&D team.
Key responsibilities for the Junior Project Manager include:
Ensuring the development of the assigned function (R&D department) is smooth
Providing a high level of customer service, dealing with any issues which arise
Responsibility for functional analyses of the product
Market research
Ensuring that the product is in compliance with country legislation
Ensuring that deadlines are met
Reporting, arranging project closure meetings and project completion summaries
Communication with client in English
Cooperation with senior Project Manager
In order to be successful in the role of Junior Project Manager you must:
Have a Secondary or University technical education, we prefer - Electrotechnics or Informatics
Very good level of both English and Czech
Willingness to travel occasionally - North America, Asia (Japan),...
Must be I.T Literate - MS Office, Excel, PowerPoint
Have strong communication skills
Have a pro-active and energetic nature
Have the willingness to take ownership of tasks, problems and queries
If you have the relevant experience, we would be glad to hear from you.
---
Informace o pozici
Společnost

BARTON Consulting s.r.o.

Address

Required education:

Secondary education or professional training with a school-leaving exam

Required languages:

English (Advanced), Czech (Proficient)

Listed in:

IS/IT: Consultations, analyses, and project management, IS/IT: Application and system development, Technology and development, IT Analyst, IT Consultant, Project Manager, Development engineer, Research and development worker, Project Administrator

Employment form

Employment form:

Full-time work

Contract duration

Contract duration:

Permanent

Employment contract

Employment contract:

employment contract

Employer type:

Personální agentura
---