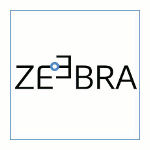 Zeebra Resource Solutions are a recruitment consultancy firm, with headquarters in Prague, Czech Republic. We are recognized as specialists and market leaders in the IT and Telco areas. Our clients are mostly international companies interested in establishing themselves in Central and Eastern Europe.
Senior Java Full Stack Developer - new team / company
We represent a new SW house in Prague that is now building a new Scrum team of 5 Java Full Stack SW Engineers. With HQ in Chicago, USA, the comaopny has several regional Dev Hubs withPrague being the newest one.
Our client is a leading global marketing execution firm for Fortune 500 brands across a wide range of industries.
Some of the comapnies our client delivers services to are Unilever, Pizza Hut and Nike - they all partner with our cleint to execute marketing and procurement faster, better, and at a global scale, while driving unparalleled savings, accountability and brand experiences.
Roles Available: Senior and mid level Java Full Stack Application Developers with one of the new team memebrs to grow into Team Lead / Scrum Master role pretty much immediately
Office Location: new offices in Karlin, next to
Type of Contract: Full-time Employment
Tech stack and expectations from the candidate:
Senior Developer (at least 5 years' experience, preferably 5+)
Java Spring Boot
Hibernate
Liquibase
Angular JS
Basic web technologies, like HTML, CSS, Bootstrap
Very good written and spoken English language skills
Experience in an Agile Scrum team (Scrum Master certification a big plus, but not required)
Experience working with a remote product leadership team in the US or other location abroad
Ideally, the candidate would also have experience in leading and building a team
More detailed descriptin of the produict, sw dev delivery process, team structure and mauch much more infro that will hoipefully help gain your iterest in this position:
The team will be developing an internal procurement platform, as procurement is the core business of the company, so this service represents the majority of the comapny revenue. It is a new platform that they are rolling out across the global user base. The core users are internal employees and suppliers, with about 15k discreet users worldwide.
The platform is angularJS on the front-end, connected to a Java Spring-boot backend server. This stack also hooks into the corporate ERP and financial system (MS Dynamics AX) via a set of custom APIs for posting financial transactions. MS SQL Server houses our data for both application stacks.
The Product development team is entirely in the US at the moment - there are 4 scrum teams in total, with 5-7 members each. In Prague, they are building 1 scrum team for now, to add bandwidth and help evolve the product into a more automated and feature-rich solution for users and the business. As the dev team continues to grow, it is probable that more scrum teams will be added in Prague, thus bringing a lot of opportunities for the early joiners.
This team in Prague is expected to consist of 3-4 developers and 1 tester.
The development process is Agile / Scrum, and they are also in the process of implementing TDD, BDD, mobbing and automation into the development processes.
There is a lot more information I would be happy to share with you, but the advert is already getting too long, so if yoi are inetrested or at least curious please get in touch and I will be happy to provide the answers to your questions.
---
Informace o pozici
Společnost

ZEEBRA Resource Solutions, s.r.o.

Address

Required education:

University

Required languages:

English (Intermediate)

Listed in:

IS/IT: Application and system development, SW architect, Programmer

Employment form

Employment form:

Full-time work

Contract duration

Contract duration:

Permanent

Employment contract

Employment contract:

employment contract

Employer type:

Personální agentura
---