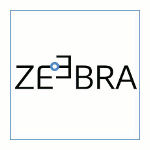 Zeebra Resource Solutions are a recruitment consultancy firm, with headquarters in Prague, Czech Republic. We are recognized as specialists and market leaders in the IT and Telco areas. Our clients are mostly international companies interested in establishing themselves in Central and Eastern Europe.
Linux Administrator - opportunity to learn Cloud tech
General introduction:
Our client is a Global marketplace organizer for the trading in shares. They are a leading transaction services provider covering the full value chain of trading, clearing, settlement and market data. Our success is based on our highly integrated and automated IT systems. Therefore, Information Technology is the core of our client's operations - with advanced technology it affords companies and investors access to global capital markets.
Prague hosts a large Technology Center that employs both IT / Business, SW development and IT Infrastructure professionals.
Infrastructure & Operations Division is responsible for the design, implementation and operation of the whole organization's information technology infrastructure. This includes the operation of the variety of internal applications and systems for all business units and external customers. It also covers the server, storage, network, security and data center infrastructure in two main data centers based in Frankfurt and Luxembourg.
I&O teams are based in Chicago, Frankfurt, Luxembourg, and Prague. All teams work jointly together in order to provide reliable, efficient and high quality Information Technology Operational Services. This way they act as a concentrator of technical expertise ensuring excellent support.
We are currently offering a position for Linux Administrator with a view to grow into Cloud / DevOps Admin.
Your responsibilities:
Installation and maintenance of Linux / Unix Operating System on physical and virtual servers through automation tools (Kickstart, Satellite, Puppet)
System management (upgrading, patching and tuning), capacity and performance management. Installation and upgrade of third party products
Coordinate Build activities within the Linux / Unix ecosystem
Plan and coordinate new infrastructure projects and technical upgrade activities within the Linux / Unix area
Actively accompany the design and implementation phases to ensure that the design is in line with company technological standard
Define and monitor dependencies to other infrastructure and operation team.
Maintain and ensure high-availability on server or application level

Requirements:
3+ years experience in building and operating complex Linux / Unix based solutions in a highly critical environment
Experience with solutions based on RedHat 5/6/7
Knowledge and experience with any of the follwoing is aan advantage, but not required - Kickstart, RedHat Satellite, Puppet, AWS, Docker, Chef. if you don't have these tools - you will be provided training and coaching to acquire these skills
Ability to work in a highly critical production environment
Opportunity to learn modern Cloud and Devops tools and tech
Open and hungry to research and learn new technologies
Good communication skills in English, Czech would be advantageous
What to expect in return:
A very competitive salary, a truly extensive and long list of benefits, top offices in a business part of Prague, business trips to Germany, professional international team and environment and much much more.
Interested to learn more - send your application to Alex AT Zeebra Dot CZ.
---
Informace o pozici
Společnost

ZEEBRA Resource Solutions, s.r.o.

Address

Required education:

University

Required languages:

English (Advanced)

Listed in:

IS/IT: System and HW administration, Operating system and network administrator, Application SW administrator

Employment form

Employment form:

Full-time work

Contract duration

Contract duration:

Permanent

Employment contract

Employment contract:

employment contract

Employer type:

Personální agentura
---