Webhelp Enterprise Sales Solutions
Webhelp is a global player in Business process outsourcing specialized in offering high-level customer experience and collaboration. More than 2000 customers place their trust in Webhelp to manage and optimize their processes and their day to day customer based relationships such as customer service, sales, and technical support. They trust Webhelp to implement acquisition, retention and operational solutions.
How are we doing
Webhelp was founded in Prague
The location around the world
Why to join us
At Webhelp we aim to provide the best customer experience, to every client, by putting our five values into our daily work: Integrity, Unity, Recognition, Commitment and WOW. Each one of our employees brings a different energy, passion, motivation and, critically, their own unique set of skills and talents. Our managers do value the diversity and rich tapestry of potential each person is creating and they aim to develop this potential into its best.
We are looking for customer service and sales/goal oriented, ambitious, professional young talents looking to delevop their sales/customer service career by working with on projects of world's recognized companies.
Webhelp Enterprise Czech Republic is simply an amazing place that has great people from all over the world and interesting job even for juniors with the possibility to "grow"!
How we work?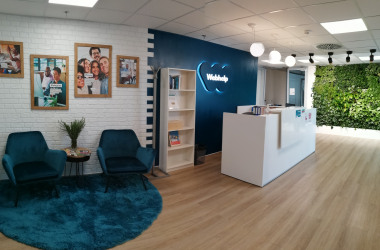 Our lobby
Open offices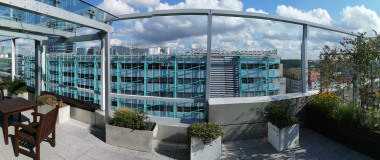 Terrace
Smoking & non-smoking area
Benefity
Coffee, Tea & Milk
Available in every kitchen.
Who are we looking for?
Company responds within 2 weeks
Company responds within 2 weeks
Datum vystavení
Added yesterday
---
Datum vystavení
Added yesterday
---
Webhelp Enterprise Sales Solutions
Address
Hlavní město Praha
Occasional work from home
Datum vystavení
Added yesterday
---
HR
Jakub Pýcha
Senior Recruitment Specialist
Omar Kasem
Recruitment Specialist