Perforce software s.r.o.
Perforce powers the world's leading companies to innovate faster, accelerate digital transformation, and achieve DevOps success. Perforce powers over 75% of Fortune 100 companies, over 250 Fortune 500 companies, 75 of the top 100 & 19 of the top 20 AAA Game Dev Studios, 9 of the 10 Top Semiconductor Companies, 9 of the 10 Top Automotive Companies, and over 1,000 of the World's Top Financial Institutions.
What is Perforce?
Founded in 1995, Perforce Software is a leading provider of highly scalable development and DevOps solutions designed to deliver dynamic development, intelligent testing, risk management, and boundaryless collaboration. We partner with organizations that must accelerate time to market and reduce risk in environments where the cost of failure is high.
Our global experts bring insights, experience, and best practices to enterprises across many verticals. We are trusted advisors for leading companies in automotive, semiconductor, financial services, game development, virtual production, medical devices, embedded systems, retail/consumer packaged goods (CPG), travel and entertainment, and industrials.

Today, Perforce solutions are used by 75% of Fortune 100 companies to innovate at scale.
What to expect from Perforce's Culture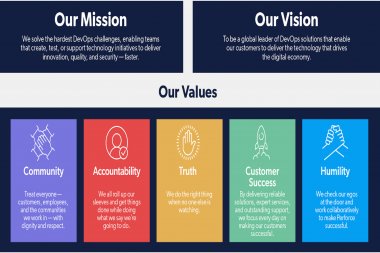 Our Values
Here at Perforce we believe in our mission, we are guided by our vision, and we live by our values. Our people power us forward and together, we make a difference.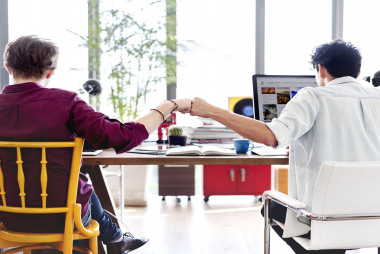 Our People
At Perforce your coworkers will work to lift each other up, help one another succeed, and work as a team to reach a common goal. We've also assembled a diverse, talented team of hard-working professionals who love what they do.
The Committees that Make Up Perforce
Sustainability Committee- We believe in being good global citizens. Good Neighbor Committee- Local communities are the backbone of where we work. Fun Committee- We spend so much of our lives at work, so why not make it fun? Wellness Committee- Wellness is a way of life at Perforce.
Benefits
You Time
Paid holidays? Check. A few extra days thrown in for good measure? Check. Time off that increases based upon tenure? Check. Parental leave? Check.
Health and Wellness
Stay in tip-top shape while you work at Perforce — we'll cover almost 90% of the average gym membership and keep the kitchen stocked with all sorts of healthy beverages and snacks that'll keep you energized.
Making a Difference
Do some good in the world and take up to one paid day off per year to give back and support the organization of your choice or join the Good Neighbor Employee Committees to plan events that positively impact our communities.
Going the Extra Mile
The Perforce Minneapolis office subsidizes up to $75 dollars for fees associated with parking or transit costs each month. We're Minnesota nice like that.
Fun is Always an Option
There's always something to look forward to as a Perforce Employee: bean-bag toss competitions, cook-offs, scavenger hunts, and festive holiday meals to name a few. You can thank (or join) our Employee Fun Committee.
Knowledge Advancement
Enhance your career with new skills. We encourage ongoing education with career-specific and personal development training programs.
What's it like at Perforce?
Hear More About BlazeMeter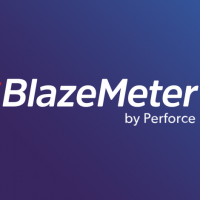 Enterprise Architecture and Technology Innovation
Manager
Revolutionizing the way to do IT change, driving predictability and in turn automation. This vendor provides a comprehensive set of test capabilities to our company which is really driving our transformation, but also much broader transformation in design and change.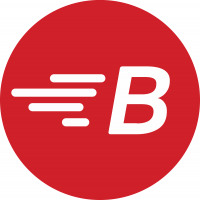 Enric Forn
DevOps Architecture Manager, Banco Sabadell
The unified platform is a game changer... This is truly a Shift-Left product.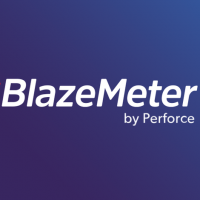 Patrick Meeks
IT manager, Williams Energy
I have been looking for a unified end-to-end continuous testing solution for a long time. BlazeMeter Continuous Testing Platform adds significant performance, enabling us to deliver superior value to our customers, while saving valuable time and resources.