Make (formerly Integromat)
Make is the leading visual platform for anyone to design, build, and automate anything—from tasks and workflows to apps and systems—without the need for coding skills. Our vision is a world where everyone has the power to innovate without limits and we are now expanding our multinational teams and looking to bring many skilled and passionate people on board!
Join our team
Trusted by 500,000+ organizations around the globe, Make enables individuals, teams, and enterprises across all verticals to create powerful custom solutions that scale their businesses faster than ever. If you want to join one of the fastest growing tech companies in Europe and the home to a global, diverse group of people that collaborates, shares, and grows together, check out our open positions and apply today! Join us on the ride!
Make was acquired by Celonis (currently one of the most valuable start-ups in Germany and NYC that is focused on process-mining) In 2020, and currently operates as an independent business unit under the Celonis umbrella.
Offices
New offices
Just recently we have moved to the new modern offices located in DOCK in FIVE. We have plenty of space, heigh adjustable desks, company 3D printer, snack bar, chill zone, square for big all hands meetings and other events such as board game nights, lunches, breakfasts,....
What we offer
Stock Units
Enjoy RSU grants in a rapidly growing company, increasing in value every day.
Multinational team
with 42 nationalities around the world.
Equipment
Notebook/Macbook and 34'' curved monitor, company 3D printer, height adjustable office desk.
Remote work and flexible hours
We let you structure your hours and work location that suit you best. Stay flexible, even with a full-time job. On top of that we support our remote colleagues by providing a monthly allowance.
Recharge and recover
Makers can enjoy 25 vacation days and use 4 sick days for a proper recovery. We offer Headspace premium account and contribute to your Multisport card to stay mentally and physically in shape.
Learn & Grow!
Every Maker has access to an annual budget for development and enrichment opportunities. Coaching, mentoring, training, languages, tech conferences? It is up to you!
Family Friendly
We offer paid leave for new parents, including up to 24 weeks (primary parent) and 12 weeks (supporting parent).
Office life
Our weekly breakfasts, lunches, and Friday breaks give on-site colleagues a chance to unwind together + unlimited snack bar. We also enjoy various events from game nights, beer & board games, pizza & movie nights as well as sport-related activities.
Furry friends in Prague's office
You can expect loads of furry friends of various sizes, shapes, colors in our Prague office and you can bring your own too! :)
Who we are looking for
Make (formerly Integromat)
---
Make (formerly Integromat)
---
Make (formerly Integromat)
---
Who you will be working with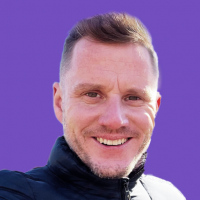 Ondřej Gazda
COO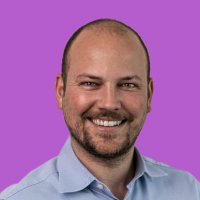 Fabian Q. Veit
CEO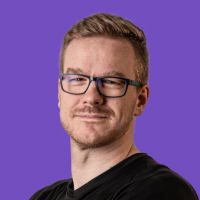 Patrik Šimek
CTO