IQVIA Technology Solutions s.r.o.
IQVIA is a world leader in using data, technology, advanced analytics, and expertise to help customers drive healthcare forward. Together with the companies we serve, we are enabling a more modern and effective healthcare system and creating breakthrough solutions that transform business and patient outcomes. This vision for a healthier world, and the work we do to help the industry move forward, is why IQVIA is The Human Data Science Company.
IQVIA in numbers
experts from clinicians to data scientists
non-identified patients records
Why joining IQVIA?
Embrace your curiosity. Solve complex problems creatively. From clinical to commercial to corporate opportunities, be part of driving the next generation of healthcare powered by data, technology, and scientific expertise.
Whether early in your career or experienced, be challenged and develop in a collaborative learning environment where you can have an impact on human health.
Choose your domain:
Data
Lead the way in machine learning, artificial intelligence and advanced analytics for the healthcare industry. Harness unparalleled data to answer complex questions and uncover new possibilities. Where human science and data science meet, the possibilities are endless.
Management Consulting and Market Research
Build a rewarding career in life sciences consulting and forge your own path. Partner with collaborative teams and leaders across unique projects and geographies, while delivering innovative solutions to the most complex healthcare problems.
Technology
When leveraging existing technology isn't enough, you build new ones. Be at the forefront as you help solve some of the toughest global health problems. The healthcare world of tomorrow is being built by the technologists of today.
Clinicals
Take clinical research to the next level. Enable evidenced-based solutions that truly tackle the problems of curing and preventing serious illness. Work with cutting-edge, in-house technology as you drive global projects that deliver positive human outcomes.
Get to know us!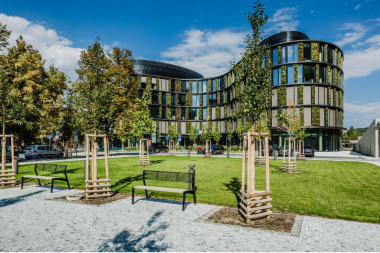 Butterfly Building in Prague 8
We are based in modern yet green and cozy Butterfly building in Karlin, Prague 8. Free coffee, tea and fruits are at your disposal in the office. Close to metro station Krizikova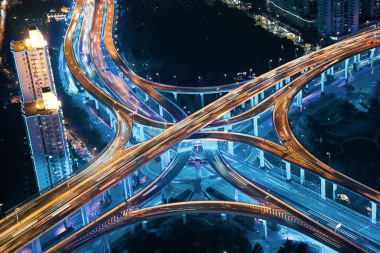 History
In 2016, Quintiles and IMS Health came together to create something entirely new. IQVIA brings together advances in data science, technology, and human science expertise to help the healthcare industry make better decisions, and ultimately to improve patient outcomes.
What we offer
Learning and Development
Self development trainings and workshops
Remuneration and Benefits
Competitive salary and bonuses, cafeteria package, multisport card, transportation allowance, pension insurance and other.
Sick days and vacation
Days off on top of the labor law
Equipment provided
Equipment according to the needs of your position are provided
Helping drive healthcare forward
We help our customers to drive healthcare forward
Green Environment
We are based in the greenest office building in Prague: Butterfly Karlin
Excellent Team
Passionate, dynamic yet friendly environment with focus on collaboration, creativity and innovation
Flexibility
Home office and flexible working hours
Global company
Background of a global company with extensive career opportunities
Recent Opening
IQVIA Technology Solutions s.r.o.
---
IQVIA Technology Solutions s.r.o.
---
IQVIA Technology Solutions s.r.o.
---
Team Members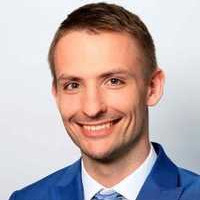 Martin Černý
CZSK Leader, Consulting & Market Research
I joined IQVIA in 2016 as a Business Analyst. Right from the start, I was able to shape and innovate some of the product and services that we deliver to clients. The entrepreneurial spirit of the team, independency and regional engagements combined with huge client exposure enabled me to rocket my career. Now, after 5 years with IQVIA, I am leading the CZ&SK consulting and managing a great team of 20 top talented and experienced professionals. Thank you IQVIA for this amazing ride!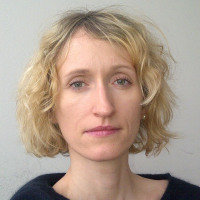 Zuzana Lukešová
Manager, Clinical Operations
There are limitless possibilities to apply creative research solutions to dynamic healthcare challenges alongside industry-leading experts. I really enjoy working with talented people on the cutting-edge of science across dozens of therapeutic areas.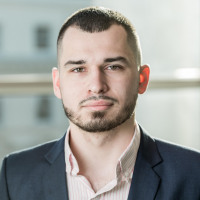 Ondřej Frič
Marketing & Product Management Leader
At IQVIA, I work at the crossroads of innovation, big data and cutting-edge business and research intelligence within the healthcare industry. I primarily focus on innovation across our data services and new ventures in our product portfolio. When working at IQVIA, one thing is for sure – you will never stop learning and working with new, evolving, globally-connected teams as well as growing both professionally and intellectually. It is what I value the most about my day-to-day IQVIA experience.