GuideVision, s.r.o.
GuideVision, an Infosys company, is a fast-growing consulting and technology services company. We specialize in enterprise service management with an exclusive focus on the ServiceNow solution. The ServiceNow cloud platform is the global leader for automating enterprise service management processes. We offer plenty of positions and roles within our offices in the Czech Republic, Germany, Hungary, Poland, and Finland. We serve local and global companies in different areas.
WHO WE ARE?
we belong to the TOP ServiceNow partners globally
is the number of Professionals working at GV
is the number of successful projects
WHY TO WORK AT GUIDEVISION?
Unique company culture
We are not a giant corporation nor are we a small start-up. Instead, we have found a balance in the middle that allows us to know each other, and maintain a unique, pleasant, friendly environment.
Incorporating our fun-spirited values outside of the office is as important as the work we accomplish. Despite the pandemic situation we manage to find a way out of it and in 2020 we organized events such as an online Christmas pub quiz with GuideVision fun facts; company-wide hack-a-thon etc. A fun environment and good relationships keep us engaged, happy, and most importantly, motivated.
Adaptation program
All our new colleagues start the adaptation plan during their first days at GuideVision. It is crucial to us that you get familiar with all fundamental techniques of ServiceNow development and our delivery methodology before jumping on your first project. Step-by-step you will be led through the program by experienced lectors within the next 6 – 8 weeks.
You can expect a technical introduction, relevant workshops, and other activities which will be your building stones for your next project assignments.
Professional development and learning
We believe it is only fair to know where and how you can move forward, what training to take, workshops to experience, and which certification (whether it is CIS, ITIL, or CMA) to undergo. That is exactly why we have created clear career paths that provide any necessary information and suit your personal career progression.
Do you want to become a mentor or guru? Or perhaps a Tech Lead, Architect, Managing Consultant, Workstream leader, or Delivery leader? Choosing your career path is possible at GuideVision! We'll assist you with guidance to help you move to your dream role.
We are strongly supporting sharing experiences and knowledge and learning from each other thanks to internal learning workshops and constantly updating our own comprehensive "best-practice"
WHAT MAKES GUIDEVISION DIFFERENT?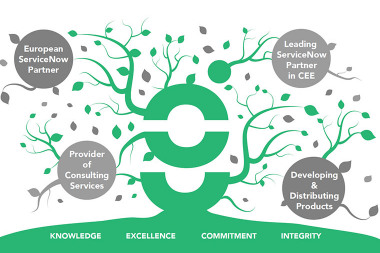 Our Values
All GuideVisionaires know and warship our values for customers • Strategic Advice • Enabling Innovation • Accelerated Delivery • Best Practices • Keeping our Promises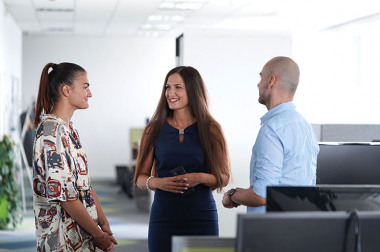 Working Atmosphere
We guard our unique, pleasant, friendly, and even family atmosphere. Having fun together is a core value of ours. Our offices are full of awesome people and friends who can't "just work together".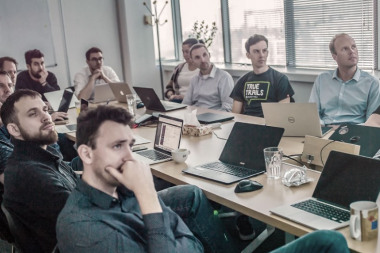 Support and Education Matters
The key to such success is education, support, evaluation of work provided. The best Team leaders are motivating our colleagues and guide them on their career paths. We offer plenty of hard and soft skills training, workshops and there is the possibility to be certified twice a year.
Benefits
ServiceNow Platform
Experience development of leading digital workflow platform.
Personal Growth & Development
80:20 is the split between allocation on a project: development, training, self-education. Your Team leader is guiding you on your career path.
Transparent Career Path
There are more than 45 different positions and roles at GuideVision. Choose from a variety of roles in development, consultancy, project, or people management areas.
International Teams
Our teams are international. We share knowledge and transfer friendship beyond the borders!
BYOD
Used to work on your computer? Bring Your Own Device and within 2 years, GuideVision will pay 2/3 of its price.
Benefits
Flexible working hours, HO possibility, Multisport card, Cafeteria program, Meal allowance, Pension & life insurance contribution, Prague ZOO tickets, refreshment in the office, Events: team-buildings, hackathons etc., 25 days of holiday, 2 sick days
CSAT 4.9 out of 5!
We are proud that Customer Satisfaction shows that we do our work precisely and on an expert level. It goes hand in hand with our values.
Open Door
If you want to meet our Co-founders Pavel Müller or Norbert Nagy, CEO Radovan Krejčí or anyone else from the management, the door is always open for you.
Technically on the Top
To always be in the forefront, we have technical workshops such as Radar every 3 months (where we share the latest innovations, news, and knowledge), take part in conferences such as ITSM, ServiceNow Conferences (in the past in Las Vegas), etc.
WHAT DOES IT LOOK LIKE HERE?
WHO WE ARE LOOKING FOR?
Do 2 týdnů dostanete odpověď
Do 2 týdnů dostanete odpověď
WHO WILL YOU WORK WITH?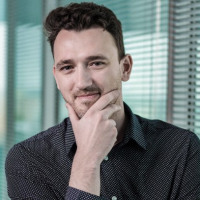 Lukáš Perůtka
Head of Technology
If you have experience in development, and like to think about the efficiency and universality of your job, then at GuideVision you have a place to shine!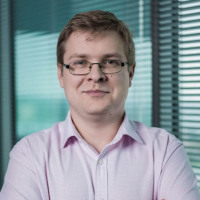 Martin Žák
Principal ServiceNow Consultant
Sometimes the work is time-consuming and the projects are challenging, but we can always find time for the company LAN party and playing Counter Strike.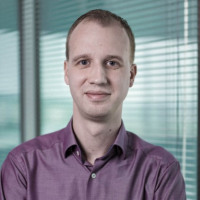 Robert Hos
Principal ServiceNow Consultant, Business Analyst
At GuideVision you have access to many technologies and the opportunity to influence the company's direction and that is great!