Driverama Holdings a.s.
We are an international start-up in the used cars market. And we're building a love brand. We are creating a company where every customer gets a 5-star experience. No matter if selling, buying, or exchanging the car. In July 2021, we rocket-launched our presence in Germany and by the end of 2022 we will have 25 branches in Western Europe. Our goal is to become the largest and most trusted used cars retailer in Europe.
What defines us?
We´re going to be in 11 countries by 2025.
5 000 hot cars available to be purchased online.
We are driven by 5-star customer experience.
Why choose us?
We are bringing a completely new online car buying experience to the industry and our success is built on two pillars: the use of state-of-the-art information technology and a great team. If you have a passion for cars encoded in your DNA, and you love delivering quality results, you belong to Driverama. Will you join us?

Our core values:
FAIRNESS
We play fair. In our kind of game, everybody is the winner.
TRANSPARENCY
There's no "Behind the curtain" in Driverama. Everything we know, we share with our teammates and customers.
SPEED
Delivering quality results fast is in our DNA. And we put 110% into everything we do.
INNOVATION
We always strive to challenge the status quo. We disrupt the whole industry.
SIMPLICITY
Understanding the used-cars world is often difficult. We make it simple and easy to understand.




How do we work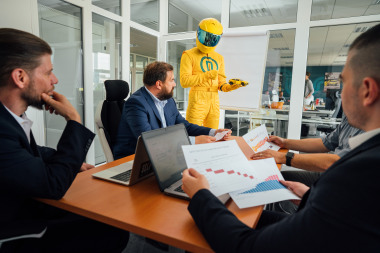 We get things done
Short communication paths, not the long road to boredom. 100 percent, not the same old 9 to 5. Getting things done instead of getting bogged down in endless meetings. A chance to use your IQ instead of engaging in mindless tasks.
We plan well and execute fast
All our steps are well planned. No random elements. Precision planning allows us for fast and flawless execution. Because that´s what matters.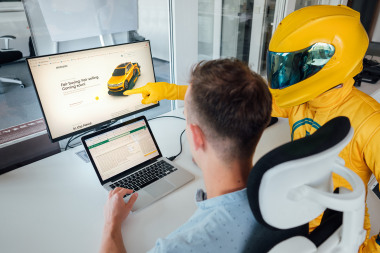 We change the way people buy and sell cars
We are questionning the status quo of the used-cars world every day. Buying a used cars completely online? That´s fair. Having a 5-star customer experience? That´s Driverama.
Benefits
International team
Become a part of an international automotive love brand.
Fast promotion
We grow fast. You grow fast. Expect to learn a lot and get promoted
Motivational salary
We pay well. Get rewarded for delivering the 5-star customer experience.
Meet your future pitstop team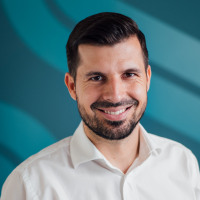 Stan Gálik
Chairman of the board
There is plenty of ideas. The execution is all that matters.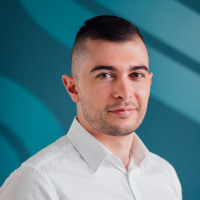 Eldar Vagabov
CEO
Focus on being productive instead of busy.
Andrea Vargová
Online Selling Project Manager
If you torture the data long enough, it will confess.
The selection procedure
Drop us your CV
No worries, we don´t bite. Drop us your CV and let us know what your superpower is.
Jump on a videoconference with Juan
Juan is our HR Manager. The coolest Mexican guitar player you can meet in Prague. You´ll have a short video call with him.
Convince the head of your new department
Congrats! You´ve made it through the first step, and apparently, your personality belongs to Driverama. Now it´s time to prove your skillset to the head of your division. Expect tough questions and riddles.
Get approved by the leadership team
Meeting Stan - our Chairman of the board, and Eldar - our CEO, is the last step of your journey. You´ll have a chance to see our offices, ask questions, and show off. This is your time rise and shine. You might get a home assignment. If done well, there´s nothing holding us back from cheering: Welcome to Driverama!