Aevi CZ s.r.o.
AEVI is an international forward-thinking FinTech with offices in London, Prague and Paderborn who provides merchant-facing businesses with a platform that enables merchants to run their businesses smarter by giving them easy access to any payment technology and business solution for the best in-store customer experience. We are backed by some hugely influential tech supporters and we are lucky to innovate next to other shareholders that also share the same vision and ideals.
Life in AEVI
payment transactions annualy
AEVI'tors recommend AEVI as a great place to work
Hi AEVI'ator!
Are you looking for more than just a job? We are looking for more than just an employee. If you are excited to work in a fast growing fintech environment, explore our jobs to start the adventure.
Jump into your new career and be a part of an international work family, with great perks like flexible ways to work and self-development at your own pace.
At AEVI, ensuring everyone has a voice, everyone feels welcomed and everyone feels that they are able to be their true authentic selves is incredibly important to us. We believe that true diversity means celebrating our differences and valuing everyone for what they bring to our table.
Being part of such a global community means having friends all around the world - and we believe the best thing you can do after a long day shaping the future of payments, is to relax and socialize with your work family either at shows (like Money20/20), company parties or network with them during a virtual activity, like our famous Quiz Nights or Cooking Nights (and many others).
Are you ready for a career at AEVI?
Embrace the Future. We break the mould. If you do too, come and build AEVI with us.
Change the Game. Join us to make a difference.
Free your Mind. As free thinkers, we don't believe in limits to innovation.
Go Global. From our clients and partners, to our employees and offices, every inch of AEVI is global.
This is AEVI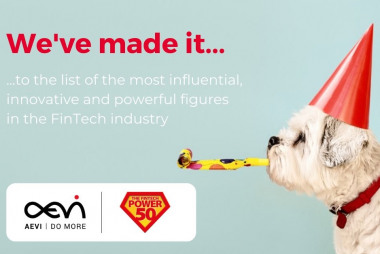 Happy to be on the list of The Fintech Power 50
Congrats to all other 39 innovative companies & 10 top influencers of the #FinTech industry - you (we) are real #GameChangers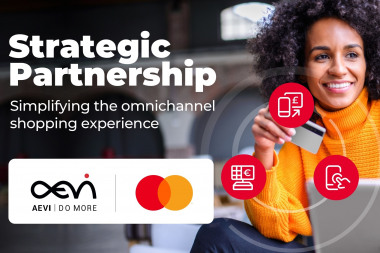 AEVI & MASTERCARD
With the importance of omnichannel in mind - we were thrilled to announce our partnership with Mastercard since March 2021. We cannot wait to kickoff all further activities with them! Interested in more details? Listen to a podcast of our CEO Mike: https://anchor.fm/mastercardgatewayunlocked
Our Motto: Solving Complexity
Our open standards-based, cross-border and device-agnostic payments gateway is the ♥ of the AEVI Platform, handling #payments complexity. Find out more: https://aevi.com/payments-gateway/
Benefits
feel the success
When AEVI grows and succeed, you do too! We review each year a discretionary annual bonus based on your individual performance and company results – roll up your sleeves!
build your home office
We care about your comfort at home (office)! Ergonomic chair? Noise cancelling headset? Notebook stand? No problem! Get the extra equipment you need for home office using a contribution of 5 000 CZK.
get active
What's better than an "after work" workout session? Burn off your energy using our Multisport Card, which gives you access to various sport centers & activities. At AEVI, we've got your back, so you contribute only 200 CZK per month.
anywhere and everywhere
You'll love to travel around Prague with this yearly pass (worth of 3650 CZK) giving you unlimited access to public transportation in Prague.
future planned
Enjoy a future ahead without worry. We make sure you get old without worry wrinkles and enjoy a nice retirement time. Our pension contribution is 3% of your fixed gross salary.
unlimited UDEMY access
Skyrocket your personal development with Udemy! We encourage and support you in your self-development so we provide an unlimited access to Udemy to all our employees. We give you an hour of 'working' time each week, so drop everything and learn!
a tailored notebook and phone or BYOD
Tester, Developer, Manager? When it comes to working equipment, we all have our own preference, just tell us what you need and we'll tailor it for you.
holiday hooray
Holidays are the best time of the year and rest time is super important to us! And you'll get plenty of it! With 25 days holidays per year, get ready to arrange plenty of quality time with your family and friends!
work hard play hard
We are ONE AEVI. Social events & teambuilding activities strengthen our sense of community and togetherness and are heaps of fun! Join us for weekly online activites via MS Teams. (P.S. Quiz night is top!)
We are searching for:
Aevi CZ s.r.o.
Praha – Stodůlky
---
Aevi CZ s.r.o.
Praha – Stodůlky
---
With whom will you work?
Martin
SVP AEVI Motion / GM CZ
A strong, committed team, which always meets its goals. Success, motivation and great team spirit which goes beyond a standard job, this is AEVI. We value and support each other and celebrate success together.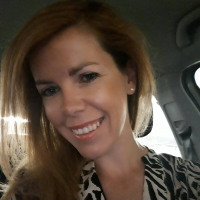 Lenka
Director Audit & Compliance Management
Why do I like working at AEVI? Because AEVI means an opportunity. It means having a voice. It means people around. Absolutely enthusiastic and growing place to work in. Each project presents unique challenges. This is AEVI for me.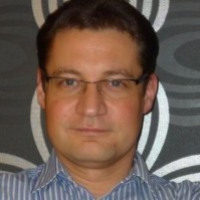 Michal
Manager Application Management
Aevi is about people and Aevi cares about people. I appreciate highly collaborative atmosphere, good mood and this is the best team I worked in my career ever. You will meet unique solutions in payments and if you are inquisitive and like to solve puzzles this is the right place for you because every task is different.